BRIEF ITINERARY
Day 1: Siem Reap Arrival (L)
Day 2: Siem Reap - Beng Melea (B, L)
Day 3: Siem Reap - Tonle Sap (B, L)
Day 4: Siem Reap - Kompong Thom (B, L, D)
Day 5: Kompong Thom – Udong Stupas - Phnom Penh (B, L)
Day 6: Phnom Penh (B, L)
Day 7: Phnom Penh – Sihanouk Ville (B)
Day 8: Sihanouk Ville - Boat Tours & Snorkeling Adventure (B, L)
Day 9: Sihanouk Ville – Phnom Penh - Departure (B)
---------------------------------------------------------------------------------------------------------------
DETAILED ITINERARY
Day 1: Siem Reap Arrival (L)
Our guide & coach waiting for your arrival at Siem Reap airport, then pick up and transfer to hotel for check in, and transfer to visit South Gate Angkor Thom, Bayon, Baphoun, Terrace of Elephant, Terrace of Leper King and Pimean Akas. Lunch included at local restaurant.
Afternoon, visit the famous temple of Cambodia, Angkor Wat, and it's visually, architecturally and artistically breathtaking. It's massive three tiered pyramid crowned by five beehive-like towers rising 65 meters from ground level and this temple is the centerpiece of any visit to the temple of Angkor. And visit Bakheng temple include romantic sunset view on this mountain.
Hotel 3* standard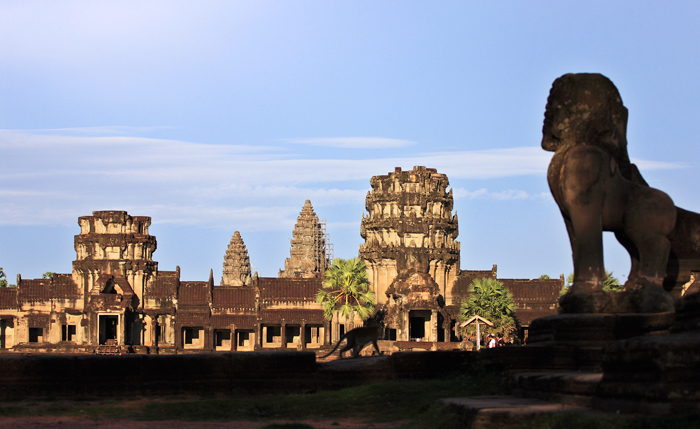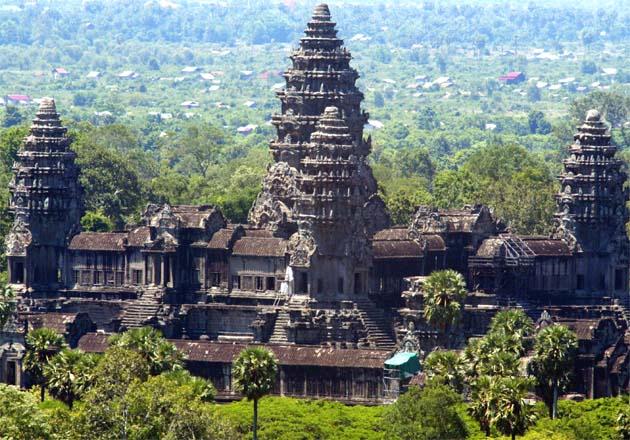 Day 2: Siem Reap - Beng Melea (B, L)
Morning breakfast at hotel, transfer to visit Beng Melea temple is located 60km east of town and requires an arduous 1-hours journey to get there. It is constructed style Angkor Wat in early 11th century C.E by Jayavarman VII. The area has only recently become available to visitors, being demanded just last year. Poor road through beautiful countryside, and lack of visitors at the temple give the trip a real expedition feel. Picnic lunch.
Afternoon, back visit Banteay Srei 38km from Siem Reap, it's loosely translates to "Citadel of the woman", but this is modern appellation that probably refers to the delicate beauty of the carving. Built at a time when the Khmer Empire was gaining significant power and territory, the temple was constructed by a Brahmin counselor under a powerful king, Rajendravarman and later under Jayavarman V. Banteay Srei displays some of the finest examples of classical Khmer art. And back visit Banteay Samre temple.
Hotel 3* standard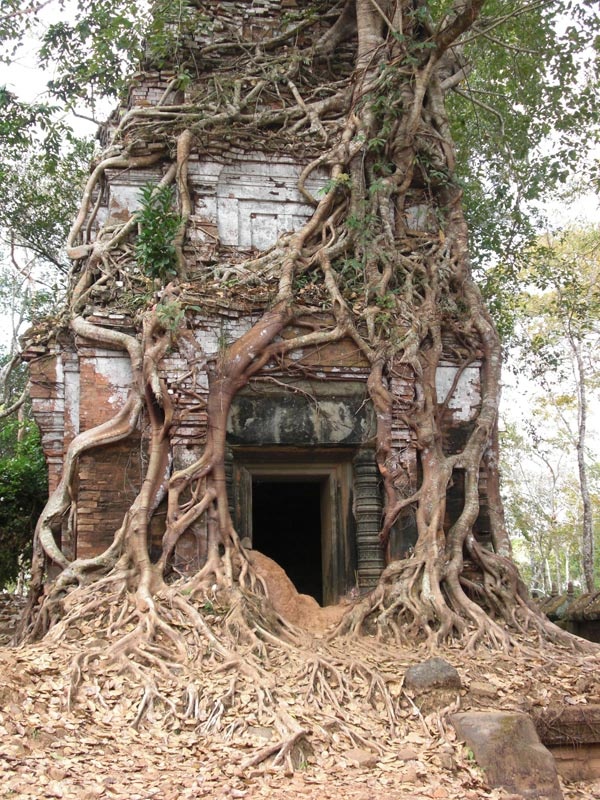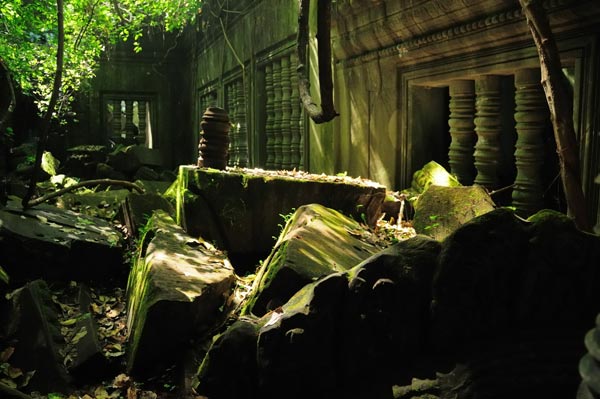 Day 3: Siem Reap - Tonle Sap (B, L)
Morning Breakfast at hotel, transfer to take Tonle Sap (Great Lake) Cruise, visiting fisherman life, floating fishing village dot the semi-submerged forest that lines the flood plane rim of the lake, offering an excellent place to see lakeside rural Cambodia, and a unique ecosystem rich with birds and other wildlife, & other fisher life style in this lake, & other fisher life style in this lake. We embark on Ox cart to visiting the Khmer Village and enjoy view of the rice field and a lots of palm trees with great fresh air.
We continue to visit the fabulous Ta Prohm embraced by the roots of enormous fig trees and gigantic creepers, Ta Keo. Thommanon, small, attractive temple in very good condition, built at the same time as Angkor Wat, Chaosay Tevoda. Prasat Kravan - with its unique brick sculptures, Srah Srang - The Royal Baths" was once used for ritual bathing), Banteay Kdei (surrounded by four concentric walls).
Enjoy 1 hour foot massage before transfer to your hotel for relax.
Hotel 3* standard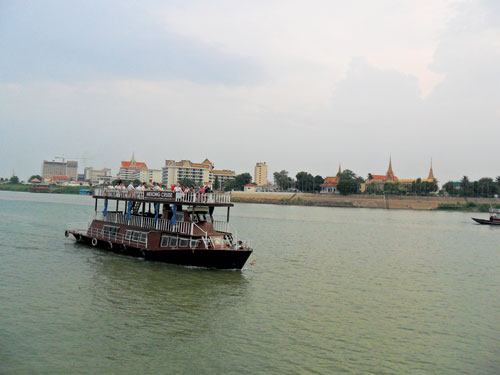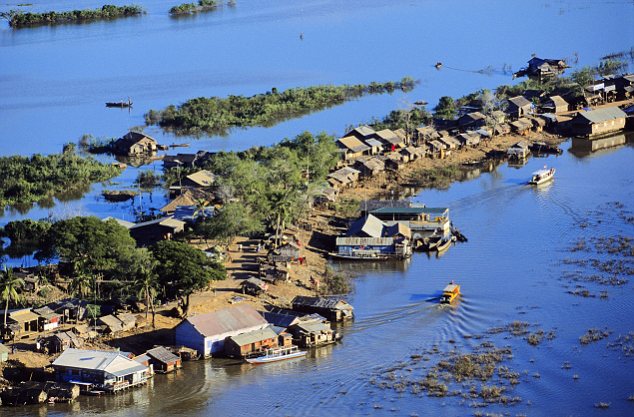 Day 4: Siem Reap - Kompong Thom (B, L, D)
Travel on Route 6 today to Kompong Thom and at a monumental ancient stone bridge in Kampong Kdei, built by the Khmers 1,000 years ago. On the way you will visit Sambor Prei Kuk - the site of Chenla-era capital and group of temple which is consists of about 200 temples of the pre-Angkorian City. Lunch at local Restaurant in Kompong Thom. After lunch, continue our journey to explore other part of Kompong Thom, on the road stop visiting Stone Handicraft, the craftsmen take the rocks from the Santuk Mountain's foot to make statues and various figures for house decoration.
Hotel 2* standard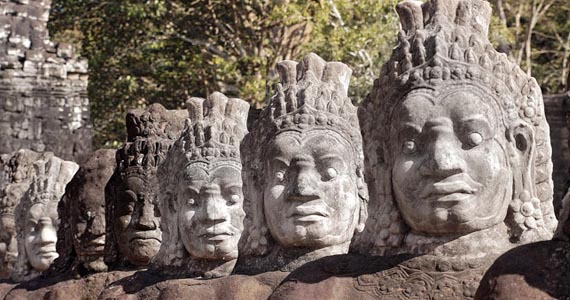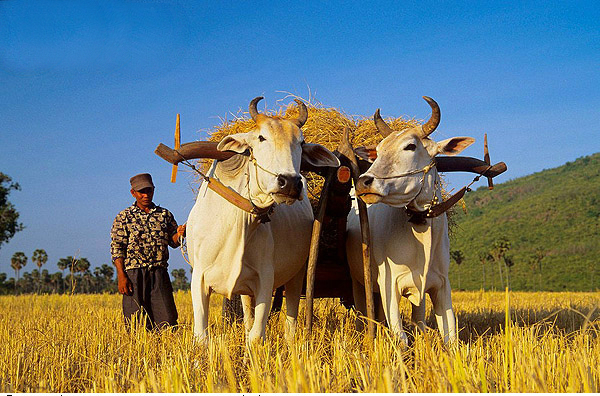 Day 5: Kompong Thom – Udong Stupas - Phnom Penh (B, L)
We drive toward Phnom Penh, a short stop in Skun, a popular spider market for local. Then continue the trip with a ferry crossing Tonle Sap River to Oudong Stupas, the ancient capital of the Kingdom of Cambodia (1618-1866) and discover the three large Stupas. The stupas house the remains of past monarchs, King Monivong, King Ang Duong, and recently build a new hug stupa hold relics of Buddha. Udong is one of the local picnic spot in the weekend. Picnic huts selling everything from sweet palm fruit to roasted chicken cluster around the base of the hill.
Hotel 3* standard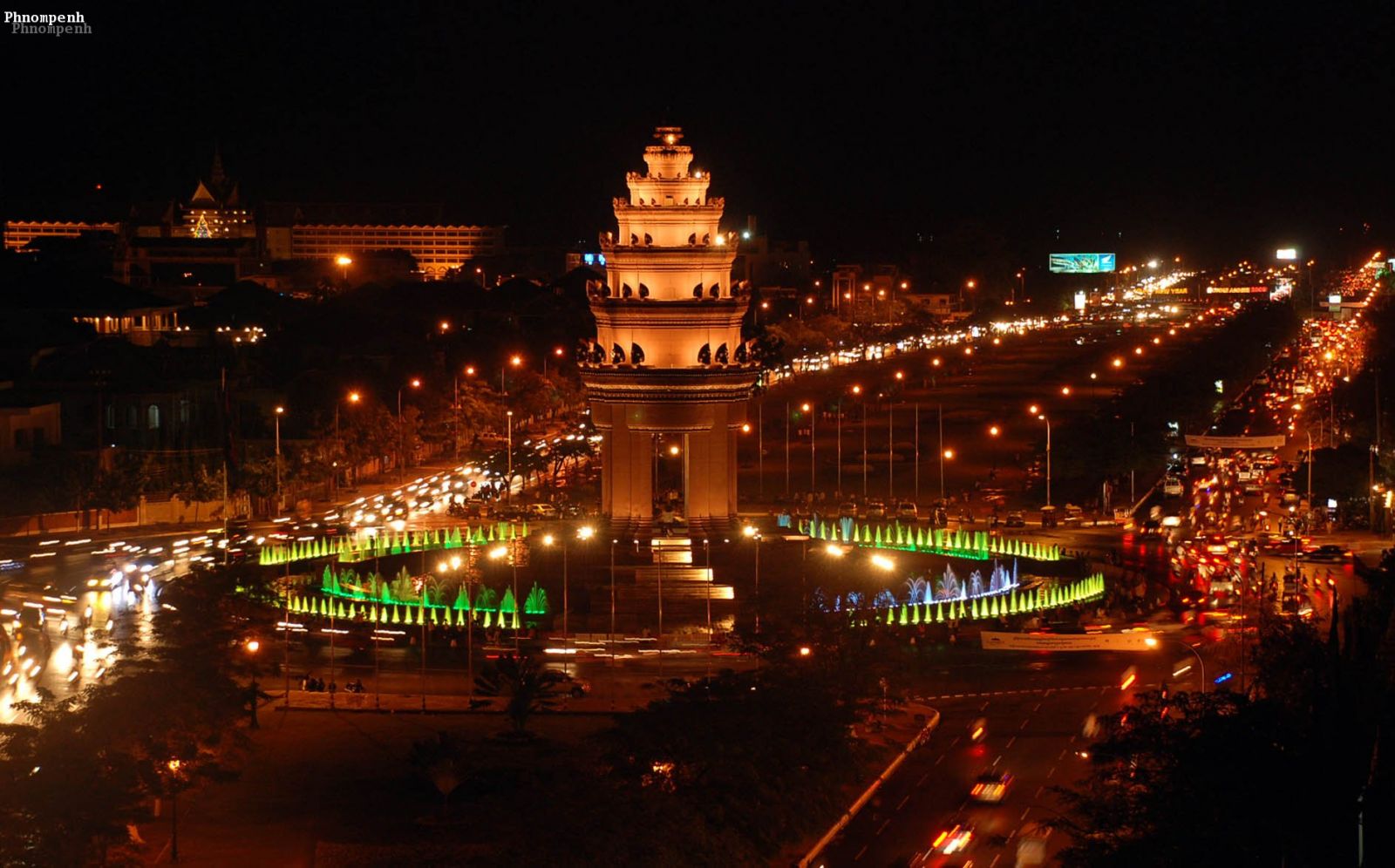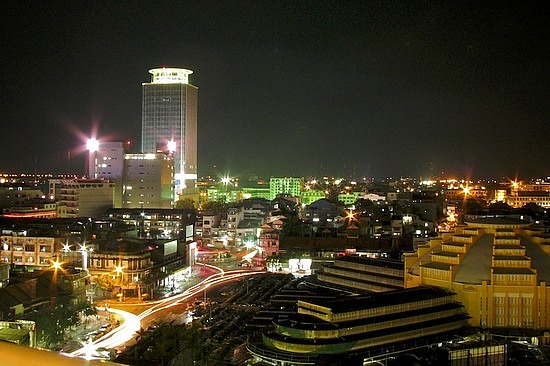 Day 6: Phnom Penh (B, L)
Firstly, visit to the Royal Palace compound build in 1866 by the Predecessors of King Norodom, is the most conspicuous feature and also one of impressive colorful Khmer-style Palaces. Nearside the Royal Palace is Silver Pagoda (The Emerald Buddha temple), display plenty of Buddha Statues that were decorated and made by diamond, emerald, gold and silver. Travelers will proceed to visit Independence Monument which was constructed in 1954 after Cambodian took their country back from French colony, continuing visit to National Museum, the distinctive red building with a beautiful Khmer architecture was build since 1917 and contains more than 5000 art objects made of sandstone, bronze, silver, copper, wood and others.
Afternoon, visit Tuol Sleng prison (Genocide Museum) was the most secret organ of the Khmer Rouge regime. S-21 stands for "Security Office 21." was Angkar's premier security institution, specifically designed for the interrogation and extermination of anti Angkar elements. Continue to visit Choeung Ek museum, between 1975 and 1978 about 17,000 men, women, children and infants detained and tortured at S-21 prison were transported to the extermination camp of Choeung Ek.
Hotel 3* standard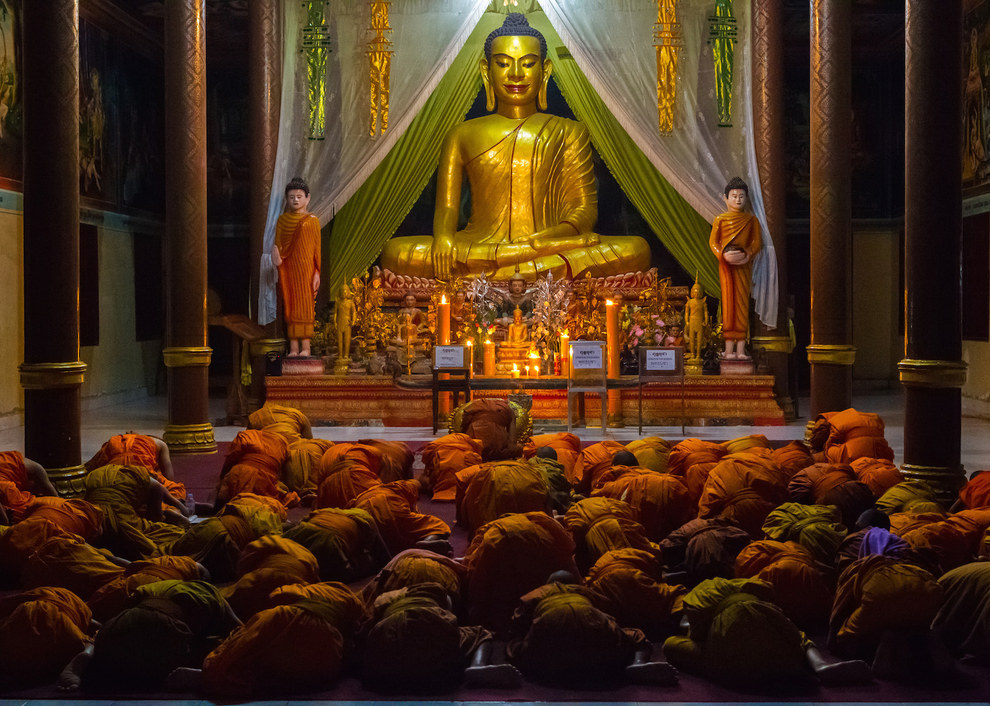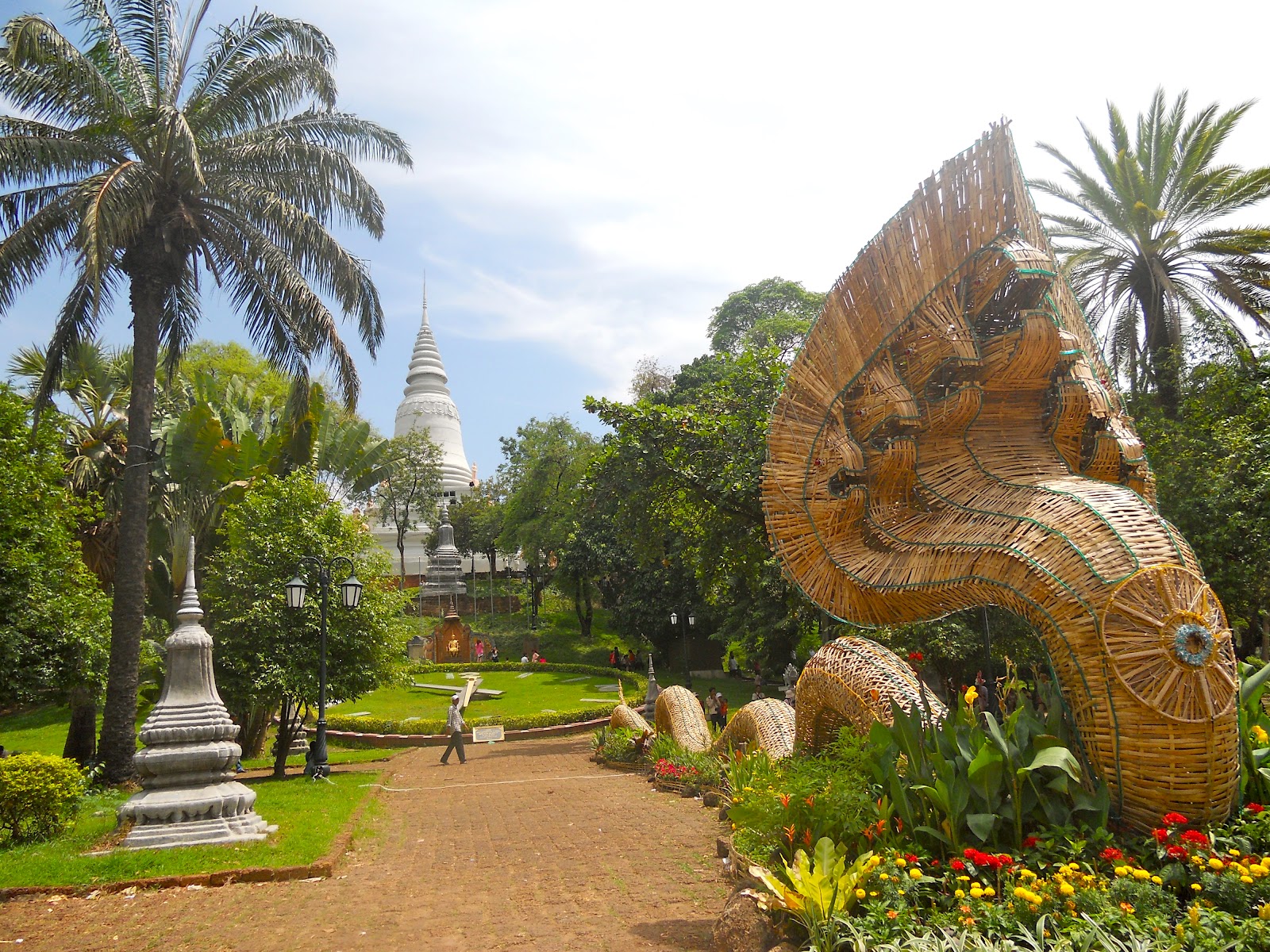 Day 7: Phnom Penh – Sihanouk Ville (B)
Transfer by road to Sihanouk ville with English guide for a relaxing end to your visit to Cambodia on one of the many wonderful (and empty) beaches…...There's even a Casino...
The lovely beaches of Sihanouk Ville are some of the most unspoiled in all of South East Asia although the fast growing of tourism. There are some 10 km of beach stretching the whole length of the town and dozens of small islands just a short boat ride away, which make for a perfect tropical getaway, with facilities for swimming, snorkeling or scuba diving, This free day will provide you some great opportunities to soak up the sun and sea as much as you want by spending your time swimming or lazing on a beach.
Hotel 3* standard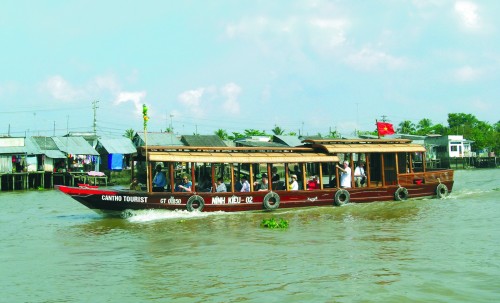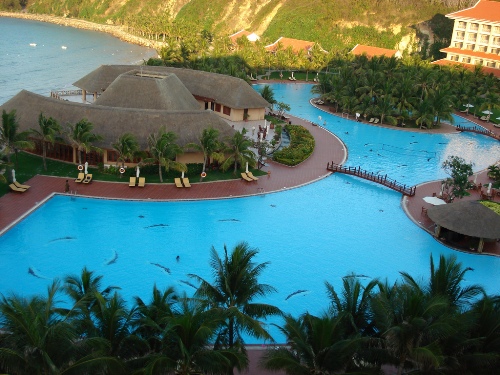 Day 8: Sihanouk Ville - Boat Tours & Snorkeling Adventure (B, L)
After having breakfast at the hotel, we will have a full day tour to visit some most beautiful island including: KOH TAKIEVE OR CHROLOS, KOH RUSSEI & TRES. You can enjoy activities as: Snorkeling, Fishing or simply rest & relax at nice beaches with colorful coral and fish. We'll have lunch near a long white sandy beach with reef and coral on the Bamboo Island.
On the way back, you may ask for further snorkeling at the Tres Island.
Hotel 3* standard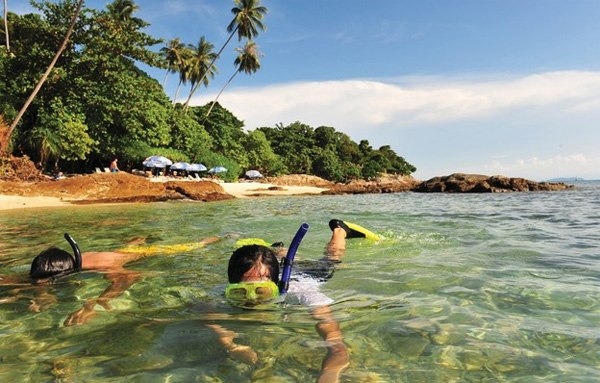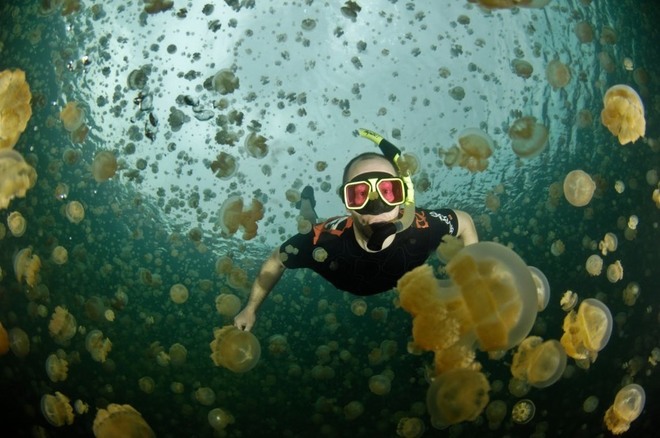 Day 9: Sihanouk Ville – Phnom Penh - Departure (B)
To day we have a half day free for relaxation. Off the beach you can rent a boat to explore the nearby coastal islands or the Ream national park which is well known for the mangrove forest and the eco-system. These optional activities are not included, however our guide will be on hand to advise you with valuable information. In the early afternoon we depart Sihanouk Ville for Phnom Penh and traverse the spectacular rural landscape. Arrive the Phnom Penh airport for departure to next destination. End of services.
Price: USD 895/person
Inclusion:
Accommodation on twin sharing basis with daily breakfast
Meals as specified in the itinerary
Airport transfers & Transport by air con. vehicles as per program
Sightseeing and entrance fees as specified
Local English speaking guide as per program
Boat trip on Tonle Sap Lake and ox cart riding
1 hour foot massage
Cold water and towel during tours
Exclusion:
Visa fee to Cambodia: 20$
International air ticket
International airport tax: 25$
Other meal, drink, Tip to guide and driver, personal expenses
Supplement for French, Spanish, Italian and German speaking guide