Brief Itinerary:
Day 1: Hanoi Arrival (D)
Day 2: Hanoi city (B, L)
Day 3: Sapa - Cat Cat - Sin Chai (B, L,D)
Day 4: Sapa - Lao Chai - Ta Van - Hanoi (B, L,D)
Day 5: Hanoi - Halong (B, L, D)
Day 6: Halong - Hanoi (B, L)
Day 7: Hanoi - Hue (B) by flight
Day 8: Hue - Cooking class (B, L)
Day 9: Hue – Da Nang – Hoi An (B)
Day 10: Hoi An - My Son (B, L)
Day 11: Da Nang – Nha Trang (B) by flight
Day 12: Nha Trang Island and Snorkeling (B, L)
Day 13: Nha Trang - Ho Chi Minh City (B) by flight
Day 14: Ho Chi Minh City - Cu Chi (B)
Day 15: Ho Chi Minh City - My Tho – Can Tho (B, L)
Day 16: Can Tho – Chau Doc (B, L)
Day 17: Chau Doc – Phnom Penh (B) by fast boat.
Day 18: Phnom Penh – Siem Reap (B,L)
Day 19: Siem Reap Angkor (B, L, D)
Day 20: Siem Reap Angkor (B, L)
Day 21: Siem Reap Departure (B)

Note*: This is a typical tour made by VN DISCOVERY TOURS. In any case, please contact us for details in accordance with your departure date or customized itinerary.

***************************************************************
DETAILED ITINERARY
Day 1: Hanoi Arrival (D)
On arrival at Noi Bai Airport, you are picked up and transferred to hotel. Hanoi, Vietnam's capital is a stylish and gracious city that retains a unique old world charm and some Asia's most striking colonial architecture. There are many lakes and parks make for relaxing atmosphere.
We will take a guided half - day tour of Hanoi, visiting the Old Quarter. We will then enjoy the unique performance of Water Puppet show and have dinner at the local restaurant.
Overnight at Hotel in Hanoi.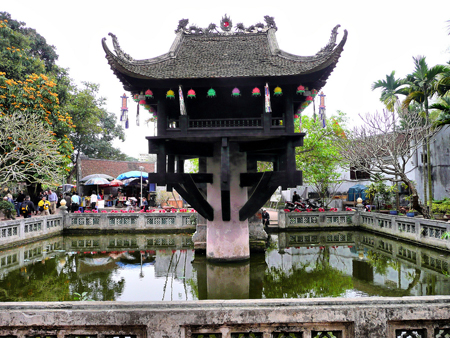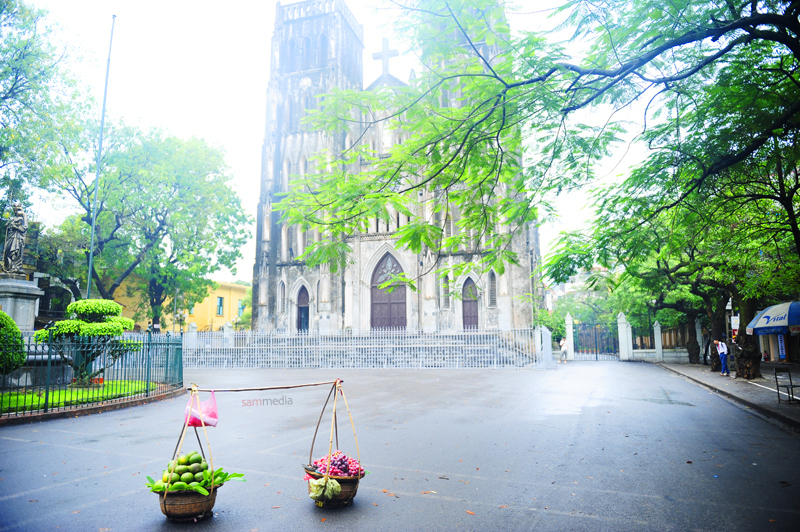 Day 2: Hanoi city tour (B, L)
Our full-day city tour begins with a visit to the President Ho Chi Minh's mausoleum and residence. We also visit the famous One Pillar Pagoda nearby. Leave the President's complex, we go to the Museum of Ethnology, which is an excellent museum containing the ethnic costumes of the various minorities of Vietnam, as well as relics, tools and even full size replicas of their homes and buildings.
After lunch in a local restaurant, we continue to visit the Temple of Literature which was the first university in Vietnam and was built in 1070. We then take a walking tour around the Restored Sword Lake. You have for dinner by yourself before taking shower and transferring to the station for night train to Sapa.
Overnight on train to Lao Cai.
4 soft berths sharing cabin.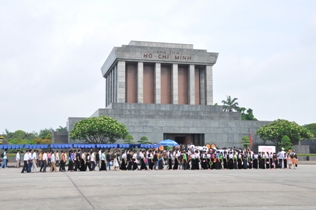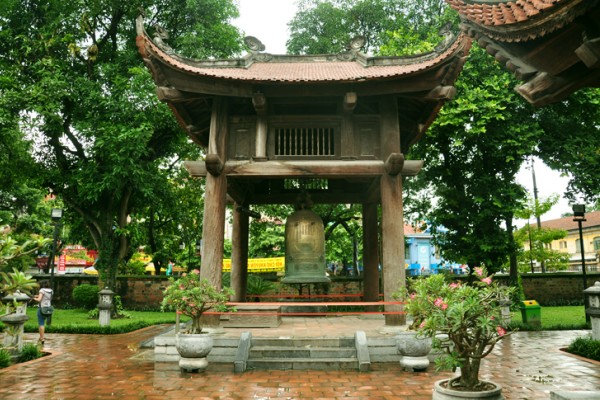 Day 3: Lao Cai arrival – Sapa - Cat Cat - Sin Chai (B, L,D)
An early morning arrive Lao Cai station. Transfer to Sapa town. You have a shower at the public bathroom and have breakfast before enjoying Sapa tour.
The roads are bumpy at times, but various scenic landscapes changing from the delta area to the Tonkinese Alps make for an interesting journey. At an elevation of 1,500 meters, Sapa was once a hill resort of French administrators when the summer heat became unbearable. The remoteness and the simple lifestyle of ethnic minority people are a highlight of Sapa although conditions are basic. It is most likely that Sa Pa was first inhabited by highland minorities of the Hmong and Yao groups, as well as by smaller numbers of Tay and Giay, these being the four main minority groups still present in Sa Pa district today.
We start our trekking with a walk down to the South-west of Sapa (around 4 km) to visit Cat Cat village of the Black H'mong. Relax at the food of the stunning waterfall and the vestige of a hydroelectric power station that was constructed by the French during the colonial time in Vietnam. Enjoy picnic lunch by the side of the river, and then next 6 km to Sin Chai, the village located at the foot of Fansipan Mountain, "the roof of Vietnam and Indochina". From here you can enjoy huge stunning landscapes before climbing up on the way back to Sapa.
Overnight at Hotel in Sapa.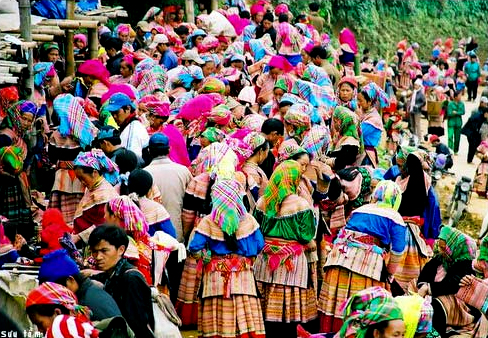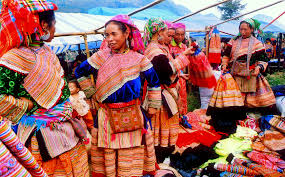 Day 4: Sapa trekking - Lao Chai - Ta Van - Hanoi (B, L,D)
Today we have enough time to visit the bustling Sapa Market where the Red Dao, Black H'mong, Tay and Xa Pho ethnic minorities converge from the nearby mountainsides and valleys to trade their goods and buy provisions. We then get well off the beaten track as we embark on a walk to explore this beautiful mountain region, Muong Hoa valley on the way to Y Linh Ho village of the Black H'mong. We will then trek down to Lao Chai village, through terraced rice fields to Ta Van village of the Dzay minority people. Along the way we traverse several rustic villages and see many mountaineers doing their daily works such as logging, herding buffalo and tilling the field. The blend of verdant mountain backdrop and colorful population makes for an unimaginable view. Get back to Sapa by car. Free until pickup for night train to Hanoi.
Overnight on train to Hanoi.
4 soft berths sharing cabin.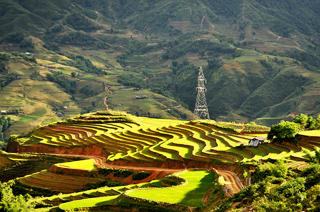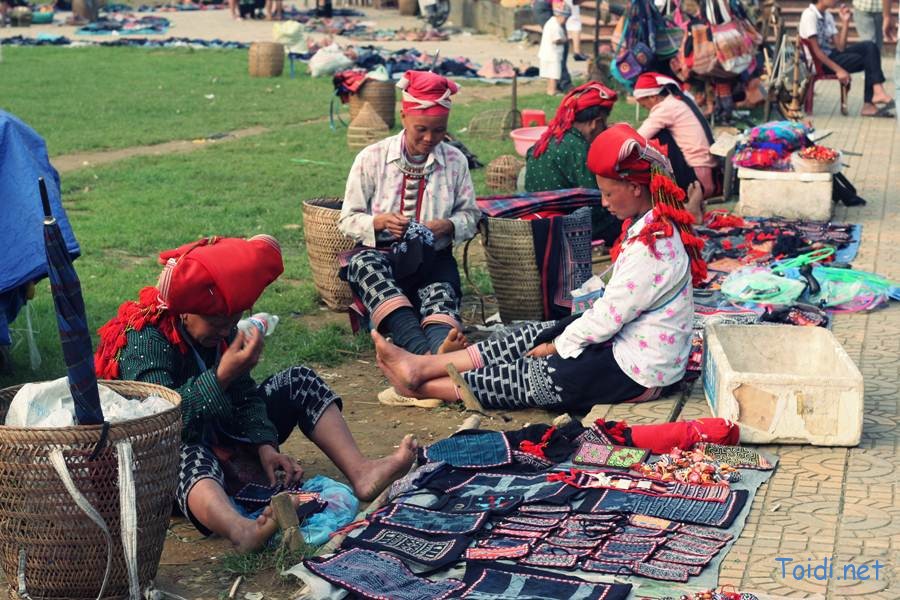 Day 5: Hanoi - Halong (B, L, D)
Halong Bay has twice been recognized by UNESCO as a World Natural Heritage Area for its exceptional scenic beauty and outstanding geological and geomorphic values. Thousands of islands emerging uneven in the fanciful waves look strong and magnificent but also mild and vivid. Amidst these islands, we feel as if we were astray in a petrified legendary world.

Meet with local tour guide upon arrival at Hanoi train station in the early morning. Check in a small standard hotel nearby the station to get a short sleep and breakfast (local dish).
8:00: You are picked up at the hotel. You can leave your luggage behind at the hotel in Hanoi and pack an overnight bag.
12.15 pm: Arrive in Halong city, board our junk boat, for an overnight journey. Sip on a refreshing welcome drink upon check in before you begin the cruise through the bay. Feast on a delicious lunch as you cruise among hundreds of islets (Dinh Huong islet, Ga Choi – Fighting Cock islet, Dog islet, Finger islet, etc.) to discover untouched pockets of Halong Bay and visit Sung Sot cave, one of the most imposing grottos of the Bay. You will then go kayaking from the Soi Sim beach to Luon Cave to enjoy the quite atmosphere of the bay.
Dinner and overnight on aboard.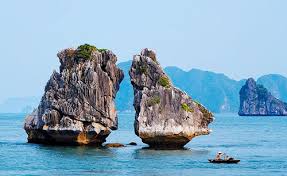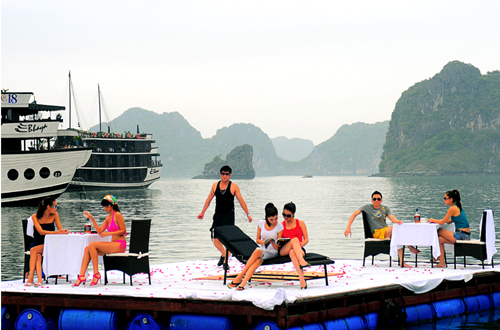 Day 6: Halong - Hanoi (B, L)
7.00am: For early risers complimentary tea, coffee, fruit and cake are served.
8.00am: Visit Luon cave on small bamboo boat paddle by out crew staff and enjoy the quiet atmosphere enclosed by high islets and mountains. Be back to our Junk. Sail past rock formations such as Man's Head islet, Tortoise islet, Butterfly cave, Lion islet, Bai Tho mountain, enjoy the tranquil scenery as the boat meanders its way through the bay on the way back to Halong city, etc. Arrange your luggage and do the check out onboard at around 9.00 am. Enjoy a wholesome brunch as your boat weaves through strange-shaped limestone rock formations.
11.45am: Arrive back at Halong city for disembarkation where your driver waits to take you back to your Hanoi. Free time for your personal activities.
Overnight at the hotel in Hanoi.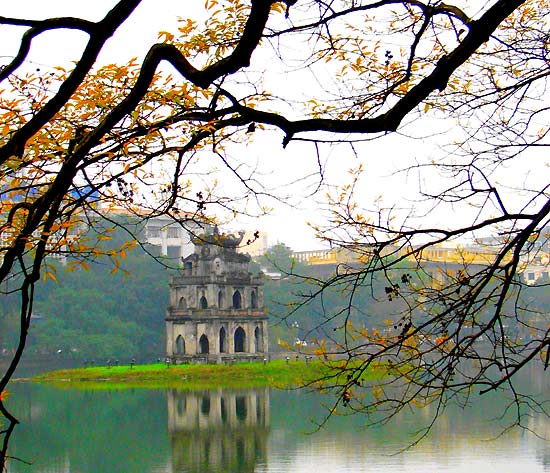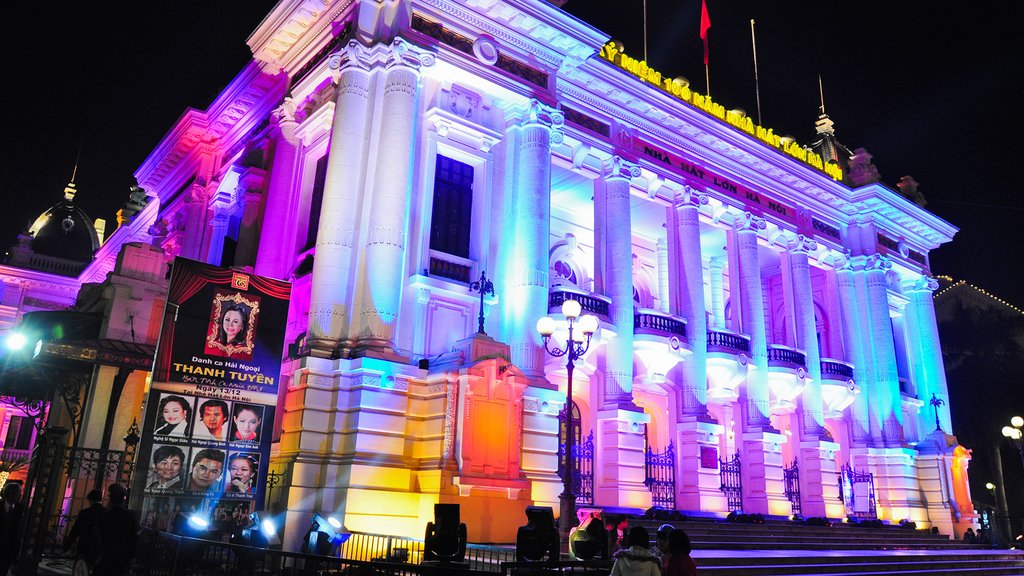 Day 7: Hanoi - Hue (B)
Hue is located in Thua Thien prefecture and is in the central part of Vietnam, 660 km from Ha Noi and 1080 km from Saigon. Hue was Vietnam's most well known ancient capital because many historical buildings are located in Hue, largely a legacy from its time as a capital of the Nguyen dynasty (1802-1945).
This morning we take a early flight to Hue. Upon arrival transfer to hotel in Hue city.
The beautiful riverside pagoda of Thien Mu, which now becomes the symbol of Hue. We include this in a half day cruise on the Perfume River which also gives us a taste of the scenic countryside as well as an enjoyable visit to the mausoleum of Emperor Minh Mang, in a tranquil setting of gardens and lakes. After an impressive boat trip, we see the Imperial Citadel and the Purple Forbidden City. This royal residence was all but destroyed during the 1968 Tet Offensive; however it is still fascinating to walk among the ruins. We will then take a walk to the bustling Dong Ba Market that sells a wide variety of local goods and handicrafts. Along the way we pass many fantastic eating spots, all ideal for visitors to sample some local delicacies.
Overnight at hotel in Hue.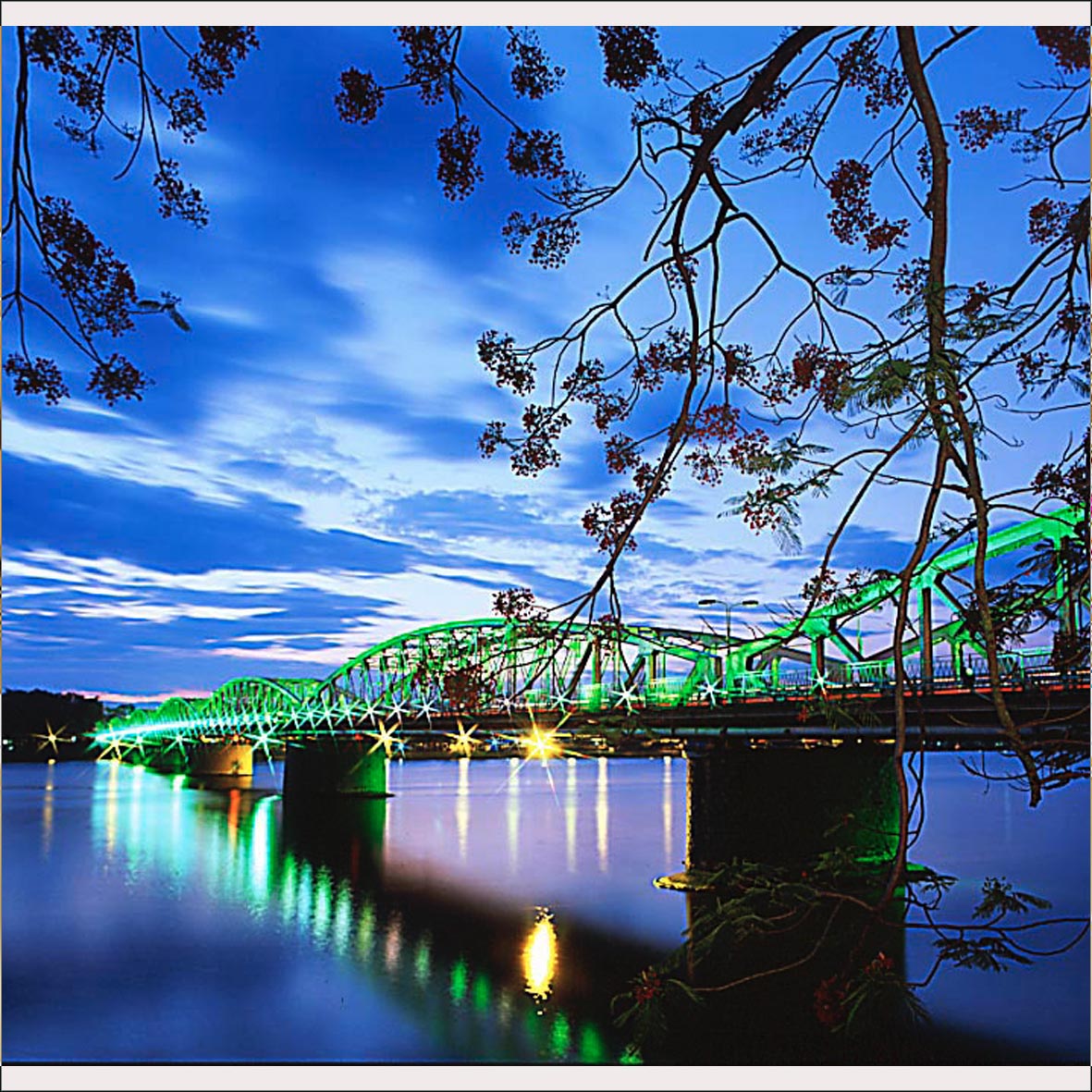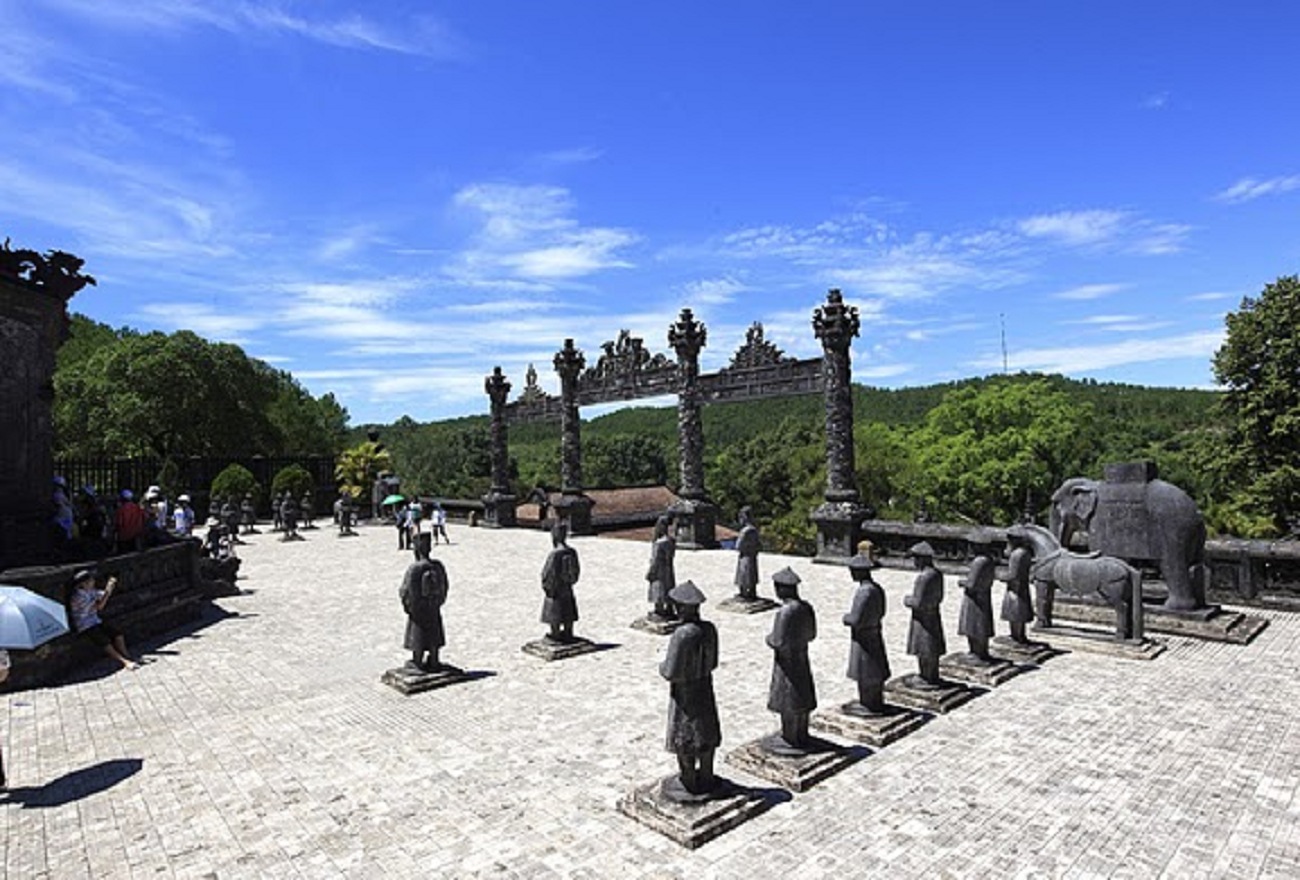 Day 8: Hue - Cooking class (B, L)
This tour is arranged to let you explore more of Vietnam life with the effected of Royal life, garden house in Hue is one of them. "Garden house" is a typical and unique characteristic of Hue city.
In the morning, we go to Vi Da Xua Garden café shop and enjoy fully the peaceful moment. Tasting a cup of coffee, listening to the birds singings in the sky or watching the flowers getting in bloom should always be a good idea. Get-on local ferry to Con Hen Island, where we have a chance to discover the local life of people. Visit to Hue's Dong Ba Market and lesser known Bao Vinh, the older commercial area of Hue. Have a Lunch at Vuon Y Thao garden house restaurant before heading to Thuy Xuan Hat - Incense making village, you will see how Hue Hat (non Hue) - a symbolized for the beauty of Hue lady. We enjoy the Cooking Class at Tinh Gia Vien - here you can attend a hands-on cooking class, preparation a classic meal of Hue. Ms. Ton Nu Ha – Golden Hands will demonstrate you.
We visit to local market in Hue, and experience the amazing sights, sounds and aromas of this busy market. We will have the opportunity to interact with the local seller and purchase some of ingredients to be used in the cooking lesson later. Start cooking at Tinh Gia Vien House - Restaurant. Ms. Ton Nu Ha will teach you how cook the Royal Dishes. We sit down and enjoy exactly what we have cooked then.
Overnight at hotel in Hue.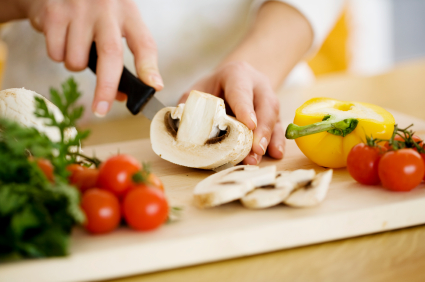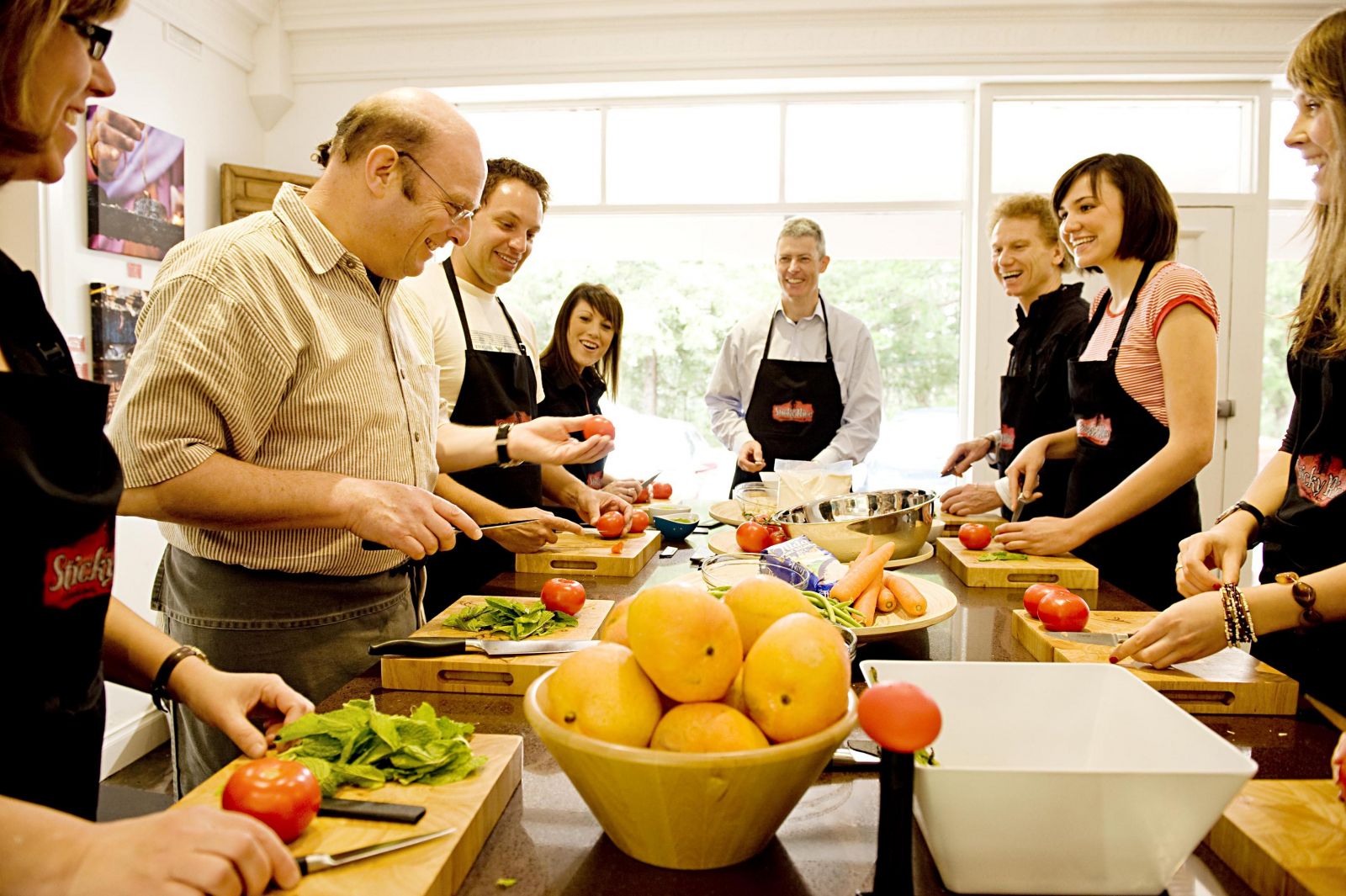 Day 9: Hue – Da Nang – Hoi An (B)
After breakfast we depart for Hoi An, stopping en route to visit the sensational Marble Mountains, the Cham Museum in Da Nang. This structure is home to Vietnam's largest collection of Cham treasures. The winding roads begin as we make our way up the spectacular Hai Van Pass. At the top of the pass we stop to admire a fantastic view north to Lang Co and south to Da Nang. Continue to the riverside town of Hoi An which was originally a Cham port town, but has been influenced down the centuries by a myriad of traders from various cultures. There is a distinctly Chinese appearance with pagodas and assembly halls scattered along the small streets. Hoi An was once a bustling port in centuries gone by, before the river silted up.
You are free for personal activities or swim at nearby beach of Cua Dai.
Overnight at the hotel in Hoi An
.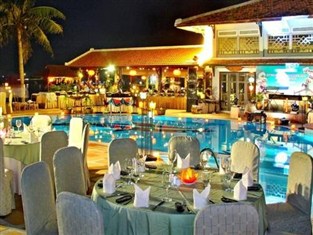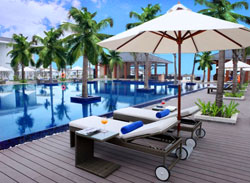 Day 10: Hoi An - My Son (B, L)
The Mỹ Sơn temple complex is regarded one of the foremost Hindu temple complexes in Southeast Asia and is the foremost heritage site of this nature in Vietnam. It is often compared with other historical temple complexes in Southeast Asia, such as Borobudur of Java in Indonesia, Angkor Wat of Cambodia, Bagan of Myanmar and Ayutthaya of Thailand. As of 1999, My Son has been recognized by UNESCO as a world heritage site. At its 23rd meeting, UNESCO accorded Mỹ Sơn this recognition pursuant to its criterion C (II), as an example of evolution and change in culture, and pursuant to its criterion C (III), as evidence of an Asian civilization which is now extinct.

Today, we will have a full day with the tour "2 World Heritage Sites in a destination": My Son Holy Land and Hoi An Ancient town. Tourist attractions include: architecture treasure of My Son, the land once belonged to Cham Kingdom; the Japanese Bridge, Ong Pagoda, Tan Ky Old Merchant House, Quang Dong Assembly Hall.
Overnight at the hotel in Hoi An.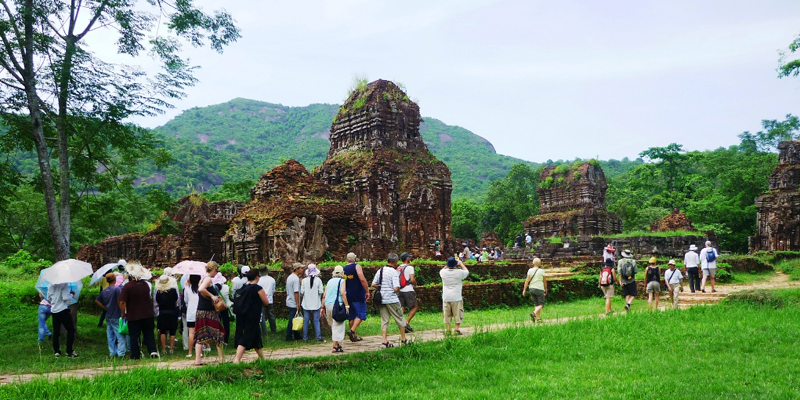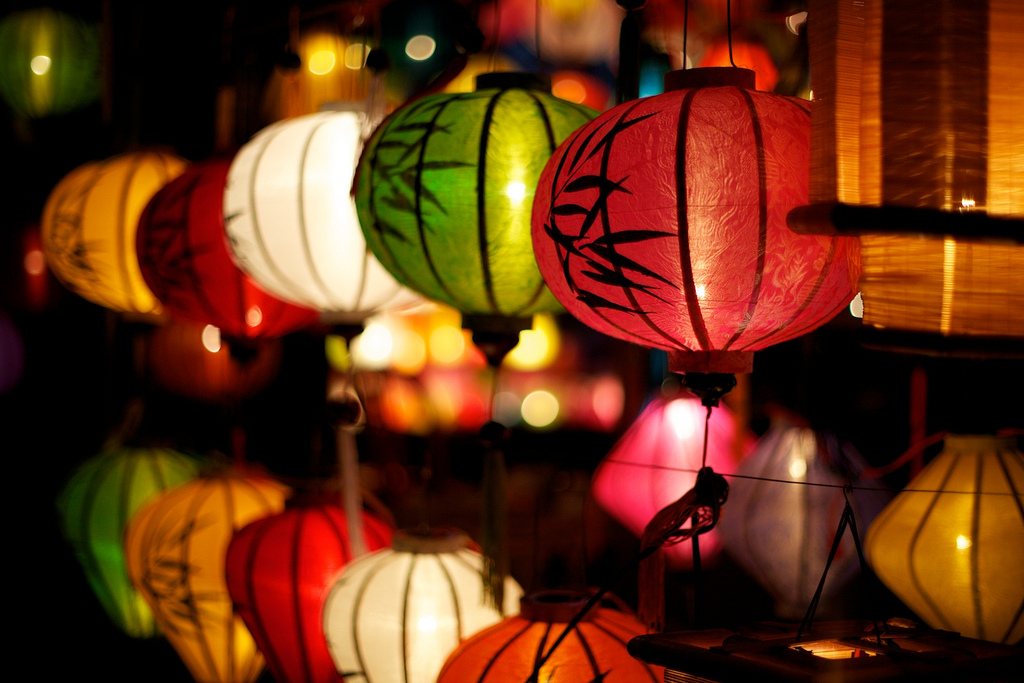 Day 11: Da Nang – Nha Trang (B)
Nha Trang is a coastal city and capital of Khanh Hoa province, on the South Central Coast of Vietnam. It is well known for its pristine beaches and excellent scuba diving and is fast becoming a popular destination for international tourists, attracting large numbers travelers. It is already very popular with Vietnamese tourists. Nha Trang Bay is widely considered as amongst the world's most beautiful bays. Tourists are welcome to participate in the Sea Festival, held biennially. Nha Trang was the site of the Miss Universe 2008 Pageant on July 14, 2008 and it will also host Miss World 2010.

Morning transfer to airport for flight to Nha Trang. Arrival in Nha Trang, transfer to hotel near beach and spend time for relaxing.
Overnight at the hotel in Nha Trang.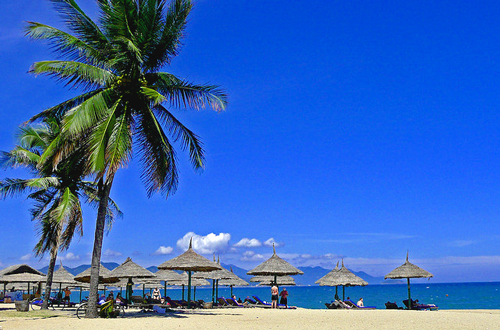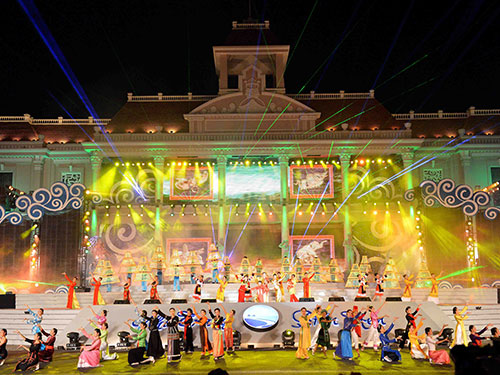 Day 12: Nha Trang Island and Snorkeling (B, L)
We spend a whole day to visit Nha Trang Bay. We start from your hotel to Cau Da port. Tri Nguyen Aquarium on Mieu Island is the first place to visit, many sea species of Nha Trang make a small ocean world there. We will then cruise to the Mun Island, which is the best island for snorkeling. Here, the snorkeling trip help you see lots of lives colorful corals and fish. We visit a fishing village and taking a fresh lunch at the island. On the way back you will be able to see caves in which the sea swallows make their nest
Overnight at hotel in Nha Trang.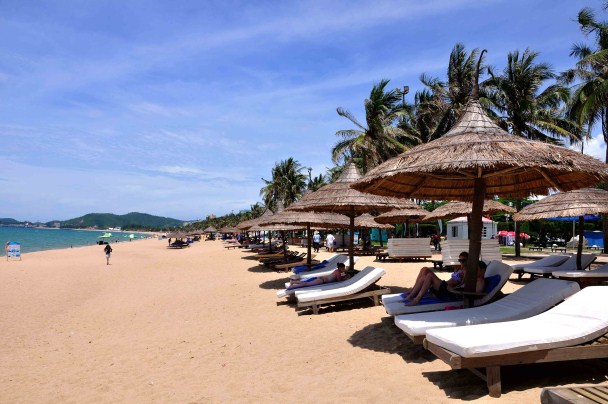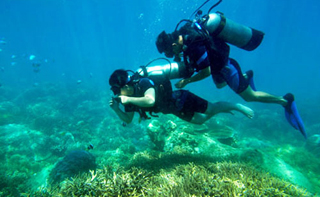 Day 13: Nha Trang - Ho Chi Minh City (B)
You are free until late afternoon flight to Ho Chi Minh City for your personal activities at nice beach in Nha Trang. Ho Chi Minh City was the capital of the French colony of Cochinchina and later of the independent state of South Vietnam from 1954 to 1975. In 1976, it merged with the surrounding province of Gia Dinh and was officially renamed Ho Chi Minh City. This is the largest city in Vietnam and the nation's economic capital. The metropolitan area Ho Chi Minh City and surrounding towns, is populated by more than 9 million.
Overnight at hotel in Ho Chi Minh city.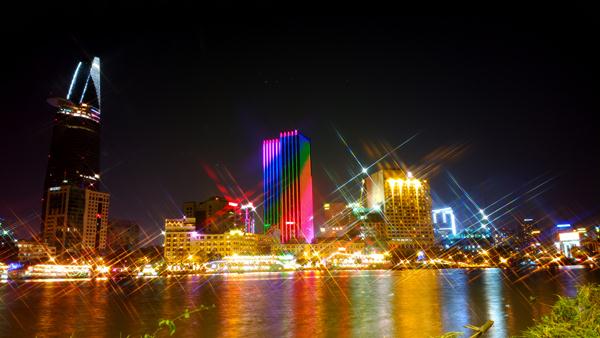 Day 14: Ho Chi Minh City & Cu Chi Tunnels tour (B,L)
We will spend a full day to visit the Cu Chi Tunnels & Hochiminh City. Cu Chi is actually the name of the district which covers an extensive underground network (approximately 200 kilometers) of tunnels dug initially by the Viet Minh and later expanded by the Viet Cong. The tunnels contained hospitals, plus accommodation and schools, and were used extensively for refuge and storage and also utilized as a military base for the Viet Cong close to Saigon. The 1968 Tet Offensive was launched from Cu Chi with surprising effect. A section of the tunnels has been widened to allow tourists to get a feel for what the life underground must have been like (please note that this will be hot and sweaty and also a bit claustrophobic!). Back to Hochiminh City. Visit the Reunification Palace, War Remnants Museum, Notre Dame Cathedral and the many beautiful French colonial buildings such as the main post office and the former Hotel de Ville (city hall).
Overnight at hotel in Ho Chi Minh City.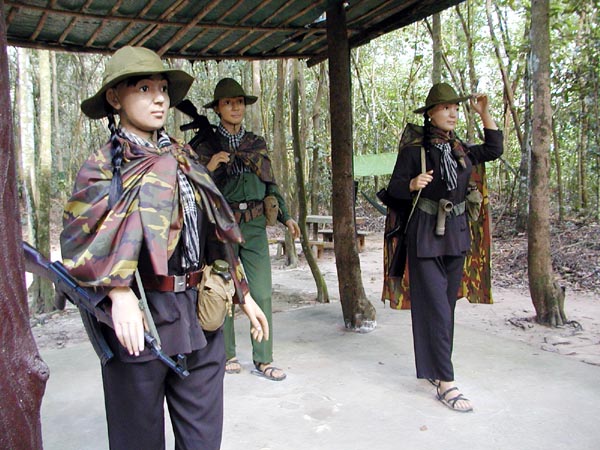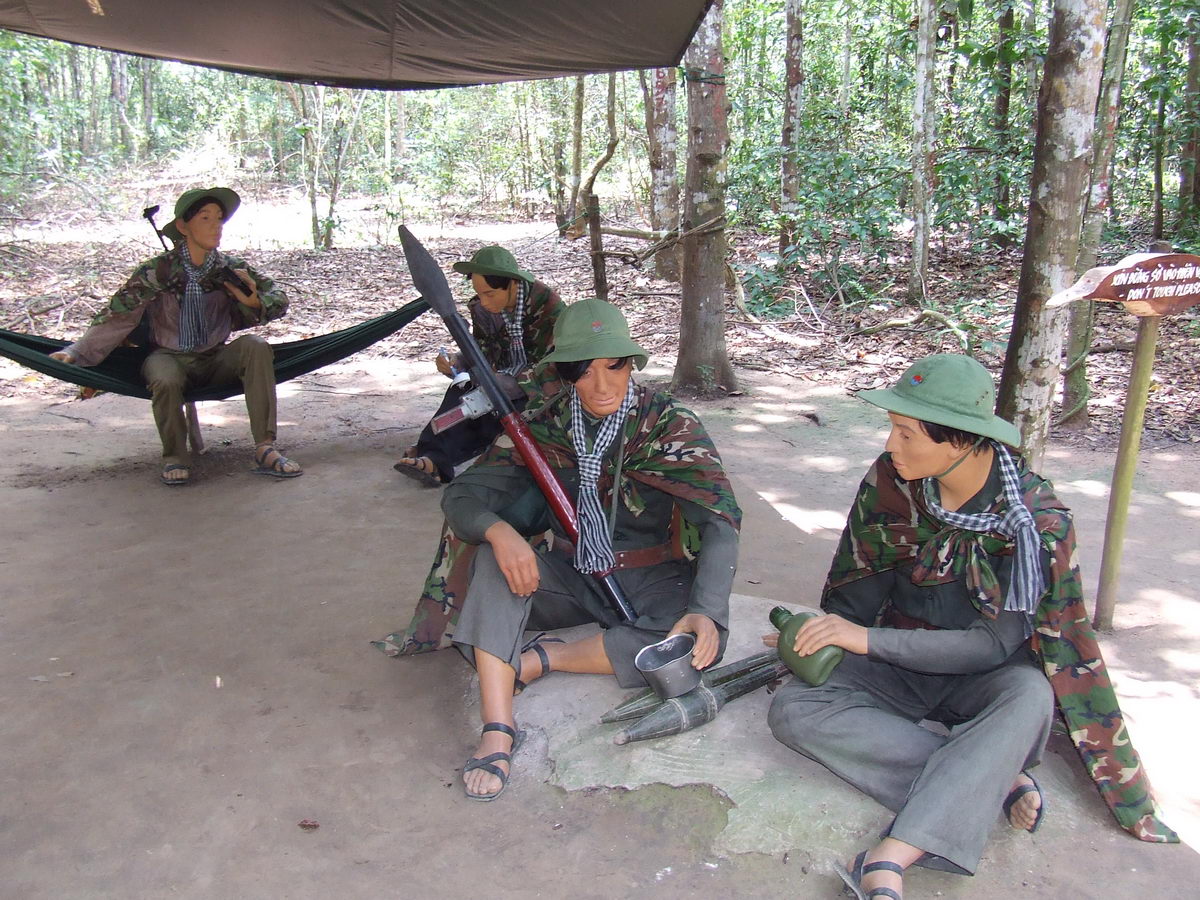 Day 15: Ho Chi Minh City - My Tho – Ben Tre – Can Tho (B, L)
The Mekong Delta (or the "Nine Dragon River" Delta) is the region in southwestern Vietnam where the Mekong River approaches and empties into the sea through a network of distributaries. The Mekong delta region encompasses a large portion of southeastern Vietnam of 39,000 square kilometers. The size of the area covered by water depends on the season. A cruise on the Mekong river is a great experience to watch the daily life of the locals.
We depart from your hotel to My Tho. Take the boat ride through the Bao Dinh natural canal, view the stilt houses and the fruit plantation along the river sides. Visit the My Tho wholesale fruit market. Proceed to the Tortoise Island. Lunch served in the heart of the orchard. Enjoy the nice boat ride through the Tan Thach natural canal in Ben Tre, cruise under the shadow of the water coconut trees. Visit the family where you can experience the agricultural lifestyle. Trekking through the fruit plantation in Thoi Son Island, enjoy the rowing boat ride along the creeks before returning to My Tho by motorized boat. Proceed to Can Tho via Vinh Long. Check in on arriving.
Overnight at hotel in Can Tho.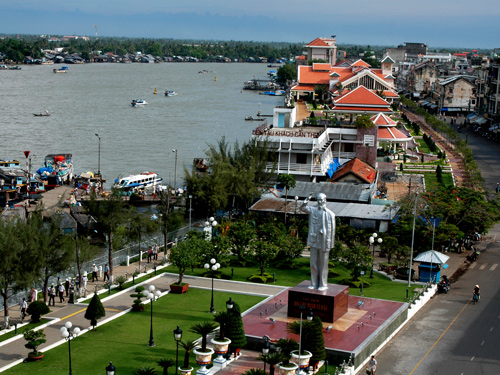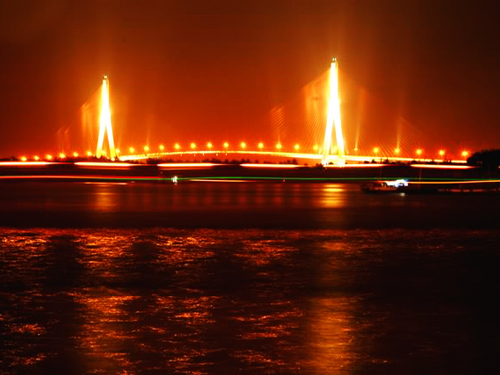 Day 16: Can Tho – Chau Doc (B, L)
Breakfast at hotel. Visitors first take the boat trip to explore the picturesque tributaries of the Lower Mekong River (the Bas Sac River). The boat trip later takes you to the Cai Rang and Phong Dien floating markets. In this area you have a chance to experience how to pass a "Monkey bridge" which is built by only one bamboo. Stop for lunch. Proceed to Chau Doc via Long Xuyen to visit the Thot Not bird Sanctuary. Admire the landscape from the Sam Mountain summit down the Vietnamese - Cambodian border, visit the Cave Pagoda.
Overnight at hotel in Chau Doc.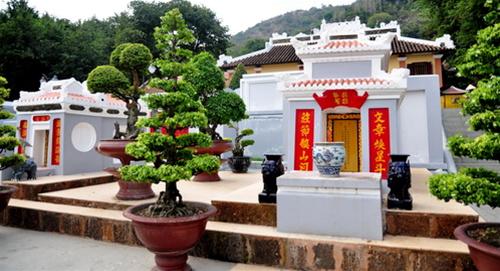 Day 17: Chau Doc – Phnom Penh (B)
Breakfast at hotel. We will then take a speed boat to Phnom Penh. Arrive in Phnom Penh around at the Sisowath tourist dock late afternoon. Pick up and transfer to your hotel.
Overnight at hotel in Phnom Penh.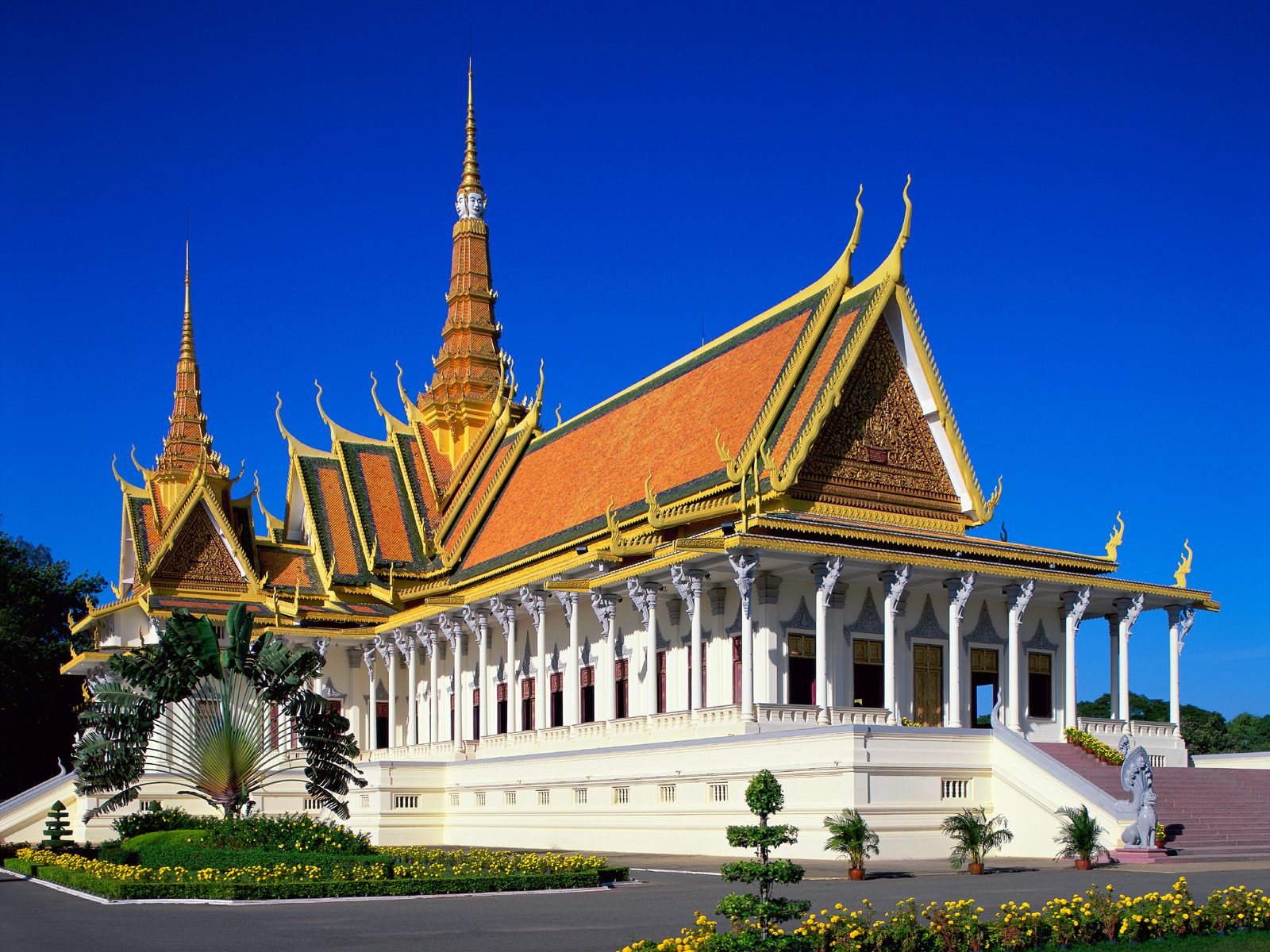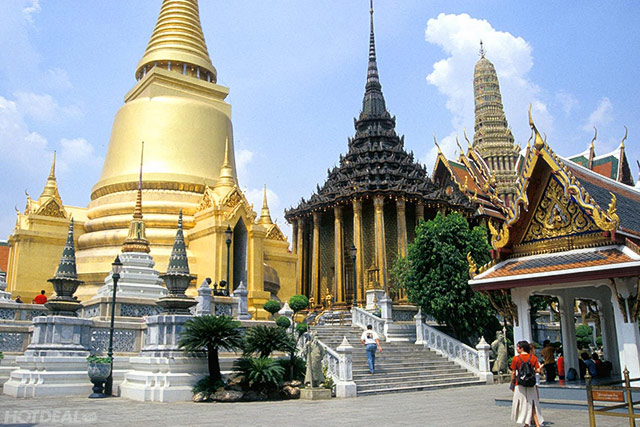 Day 18: Phnom Penh – Siem Reap (B,L)
Breakfast at hotel. We take a half day city Tour to visit National Museum of Khmer Art, Silver Pagoda, on the same ground of the Royal Palace. Afternoon visit Tuol Sleng Museum and the renowned Central Market. After lunch at local restaurant, we transfer to Pochentong airport for boarding to Siem Reap on late afternoon flight. Pick up and transfer to your hotel.
You are free to relax or explore Siem Reap by yourself. Siem Reap has colonial and Chinese-style architecture in the Old French Quarter, and around the Old Market. In town there are craft shops, silk farms, rice-paddy countryside, fishing villages and a bird sanctuary near the Tonle Sap Lake. It is the gateway city for nearby Angkor Wat.
Overnight at hotel in Siem Reap.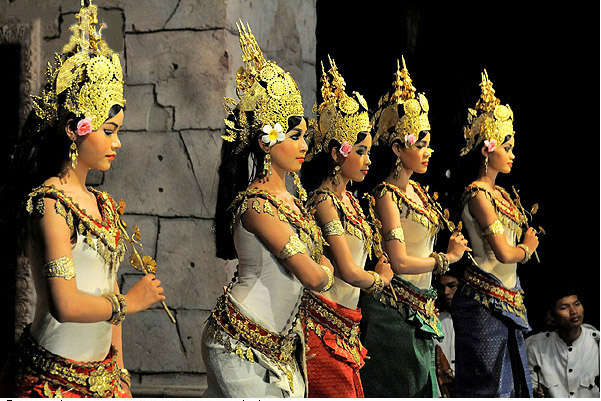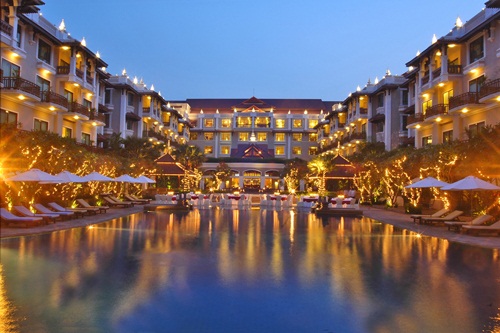 Day 19: Siem Reap Angkor (B, L, D)
Angkor Wat (or Angkor Vat) is a temple complex at Angkor, Cambodia, built for the king Suryavarman II in the early 12th century as his state temple and capital city. As the best-preserved temple at the site, it is the only one to have remained a significant religious centre since its foundation "first Hindu, dedicated to the god Vishnu, then Buddhist. The temple is the epitome of the high classical style of Khmer architecture. It has become a symbol of Cambodia, appearing on its national flag, and it is the country's prime attraction for visitors.

Breakfast at hotel. Tour to small Circuit including Prasat Kravan, Banteay Kdei, Srah Srang, Ta Prohm, Takeo, Thommanon, Chau Say Tevoda, to the World Seventh Wonder of the Magical temple city of Angkor Wat until view sunset at Phnom Bakheng. Enjoy dinner with Apsara dance performances.
Overnight at hotel in Siem Reap
.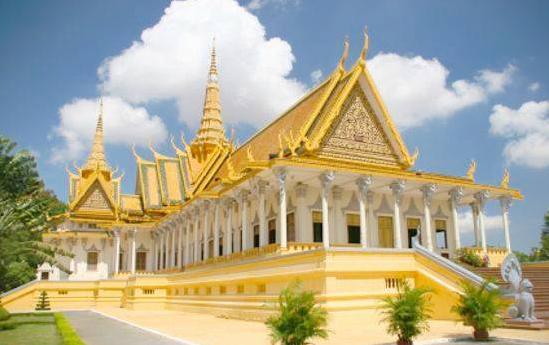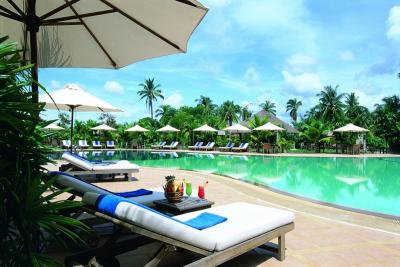 Day 20: Siem Reap Angkor (B, L)
Early morning, view sunrise at Angkor Wat. Transfer to hotel for breakfast. The same morning visit South Gate of Angkor Thom, Bayon, Baphuon, Terrace of the Elephants, Terrace of the Leper King. Afternoon, visit Grand Circuit including Pre Rup, East Mebon, Ta Som, Neak Pean, Preah Khan, Baksei Chamkrong and South Gate of Angkor Thom.
Overnight at hotel in Siem Reap.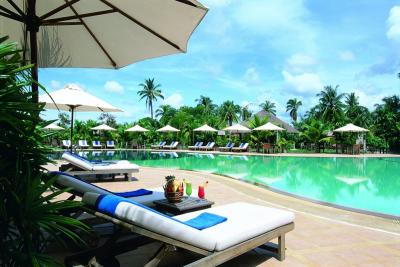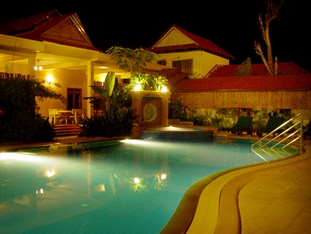 Day 21: Siem Reap Departure (B)
Breakfast at hotel. Free for your own activities until transfer to Siem Reap airport for flight to your next destination.
*Note:
The itinerary in Halong might change a little bit depending on the cruiser you choose.
PRICE IN USD/PERSON
| | | | | |
| --- | --- | --- | --- | --- |
| Acommodation | 2 star | 3 star | 4 star | 5 star |
| Group tour | 1559 | 1799 | 2199 | 2699 |
| Private tour | N/A | 2299 | 2799 | 3099 |
| Single supplement | 709 | Pls contact | Pls contact | Pls contact |
Please
click here
to see the accommodation
detail
Note*: rates are not applied on New Year, National Holidays, festivals..
Only private tour is available for Phnom Penh & Siem Reap tour.

Inclusion:
Twin/ double sharing accommodation
Land transfer by A/C vehicle for whole trip.
All flights and airport tax (Hanoi - Danang; Da Nang - Nha Trang; Nha Trang - Saigon & Phnom Penh - Siem Reap)
A/C soft berth train tickets from Hanoi to Lao Cai and vice-versa.
Overnight cruise in Halong Bay on high classed ship.
Express boat tickets from Chau Doc - Phnom Penh.
Boat trip in Mekong River Delta (My Tho, Chau Doc) and in Hue.
English speaking guides. Other languages are available upon request
Admission fees for all sightseeing places
Bottles of mineral water available on the car.
Meals as mentioned in the program. Special requirements (vegetarian, diet, Muslim food etc.) could be arranged upon prior notice.
Exclusion:
International flight. (Flight from Saigon to Phnom Penh)
Visa arrangement.
Travel insurances.
Drinks and personal expenses (laundry, phone calls etc.).
Early check-in and/or late check-out (if any)
Tips and gratuities.
Services not clearly mentioned above.
Packing list: Passport, towels, toiletries, flash light, change of clothes, sun block, sun glasses, sun hat, insect repellent, proper hiking shoes and rain coat.