Brief Itinerary:
Day 1: Hanoi arrival (D)
Day 2: Hanoi City Tour (B, L)
Day 3: Lao Cai arrival – Sapa (B, L, D)
Day 4: Sapa trekking (B, L, D)
Day 5: Sapa – Bac Ha – Lao Cai - Hanoi (Sunday) (B, L, D)
Day 6: Hanoi - Halong (B, L, D)
Day 7: Halong Discovery (B, L, D)
Day 8: Halong - Hanoi (B, L)
Day 9: Hanoi – Da Nang by flight - Hoi An (B, L)
Day 10: Hoi An - Hue (B)
Day 11: Hue city (B,L)
Day 12: Hue - Ho Chi Minh City (B) by flight
Day 13: Ho Chi Minh City – Tay Ninh – Cu Chi (B, L)
Day 14: Ho Chi Minh City - Mekong Delta (B, L)
Day 15: Ho Chi Minh City Departure (B)

Note*: This is a typical tour made by VN DISCOVERY TOURS. In any case, please contact us for details in accordance with your departure date or customized itinerary. You can also start your trip from Hochiminh city.

*************************************************************************
DETAILED ITINERARY
Day 1: Hanoi Arrival (D)
On arrival at Noi Bai Airport, you picked up and transferred to hotel by the driver of VN Discovery Tours.
Hanoi, Vietnam's capital is a stylish and gracious city that retains a unique old world charm and some Asia's most striking colonial architecture. There are many lakes and parks make for relaxing atmosphere.
We will take a guided half - day tour of Hanoi, visiting the Old Quarter. We will then enjoy the unique performance of Water Puppet show and have dinner at the local restaurant.
Overnight at Hotel, Hanoi.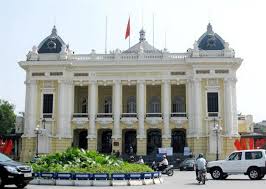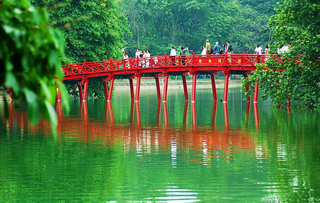 Day 2: Hanoi city tour (B, L)
Having breakfast and check out hotel, pack your luggage and leave at the hotel to enjoy Hanoi City tour.
Our full-day city tour begins with a visit to the President Ho Chi Minh's mausoleum and residence. We also visit the famous One Pillar Pagoda nearby. Leave the President's complex, we go to the Museum of Ethnology, which is an excellent museum containing the ethnic costumes of the various minorities of Vietnam, as well as relics, tools and even full size replicas of their homes and buildings.
After lunch in a local restaurant, we continue to visit the Temple of Literature which was the first university in Vietnam and was built in 1070. We then take a walking tour around the Restored Sword Lake. Finishing Hanoi city tour, you will be transferred to our hotel to take a shower before transferring to the station for night train to Sapa. (have dinner b yourself).
Overnight on train to Lao Cai.
4 soft berths sharing cabin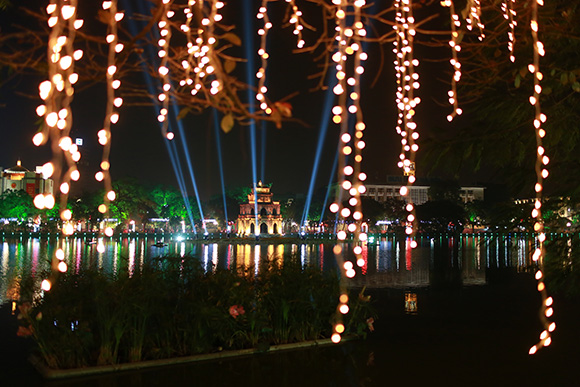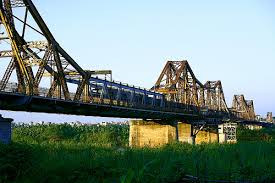 Day 3: Lao Cai arrival – Sapa - Cat Cat (B, L,D)
An early morning arrive Lao Cai station. Transfer to Sapa town, you take a shower at the public bathroom of hotel and have breakfast before enjoying Sapa tour. (If the room available so we will let you check in early)
The roads are bumpy at times, but various scenic landscapes changing from the delta area to the Tonkinese Alps make for an interesting journey. At an elevation of 1,500 meters, Sapa was once a hill resort of French administrators when the summer heat became unbearable. The remoteness and the simple lifestyle of ethnic minority people are a highlight of Sapa although conditions are basic. It is most likely that Sa Pa was first inhabited by highland minorities of the Hmong and Yao groups, as well as by smaller numbers of Tày and Giay, these being the four main minority groups still present in Sa Pa district today.
We start our trekking with a walk down to the South-west of Sapa (around 4 km) to visit Cat Cat village of the Black H'mong. Relax at the food of the stunning waterfall and the vestige of a hydroelectric power station that was constructed by the French during the colonial time in Vietnam. Enjoy picnic lunch by the side of the river, and then next 6 km to Sin Chai, the village located at the foot of Fansipan Mountain, "the roof of Vietnam and Indochina". From here you can enjoy huge stunning landscapes before climbing up on the way back to Sapa.
Overnight at Hotel in Sapa.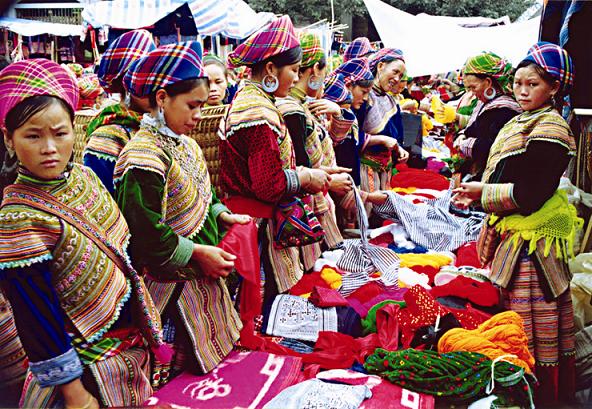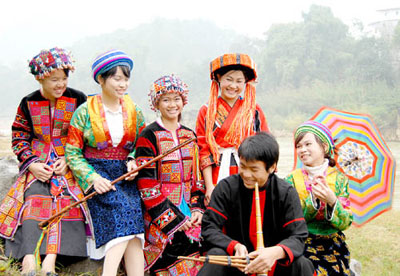 Day 4: Sapa trekking - Lao Chai - Ta Van (B, L,D)
Today we have enough time to visit the bustling Sapa Market where the Red Dao, Black H'mong, Tay and Xapho ethnic minorities converge from the nearby mountainsides and valleys to trade their goods and buy provisions. We then get well off the beaten track as we embark on a walk to explore this beautiful mountain region, Muong Hoa valley on the way to Y Linh Ho village of the Black H'mong. We will then trek down to Lao Chai village, through terraced rice fields to Ta Van village of the Dzay minority people. Along the way we traverse several rustic villages and see many mountaineers doing their daily works such as logging, herding buffalo and tilling the field. The blend of verdant mountain backdrop and colorful population makes for an unimaginable view. Get back to Sapa.
Overnight at Hotel in Sapa.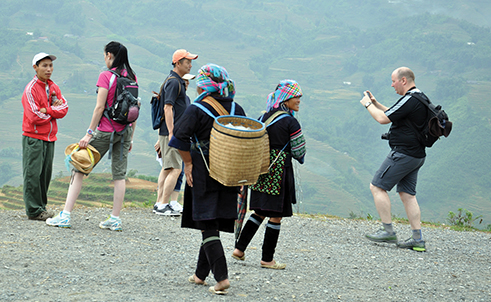 Day 5: Sapa – Bac Ha – Lao Cai - Hanoi (Sunday) (B, L, D) or Can Cau market tour for Saturday/Coc Ly market for Tuesday.
Upon leaving Sapa we set off on our scenic drive through the border town of Lao Cai to the colorful Sunday Market at Bac Ha. This market also attracts a wide variety of ethnic minority groups including the Variegated H'mong, Dao, Phula, Lachi and Tay. They still retain their old age cultural traditions and are recognizably distinct from each other by their dress. The experience of this congregation is colorful and unique. After the market we enjoy a walk around the area, visiting the H'mong King's former residence and Ban Pho where the villagers make the potent local maize alcohol. 16.00pm transfer to Lao Cai city. 20.30pm take the train back to Hanoi.
Overnight on the train back to Hanoi.
4 soft berths sharing cabin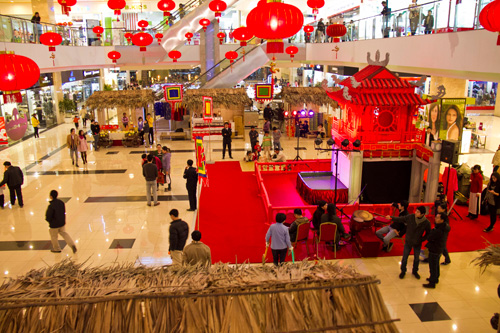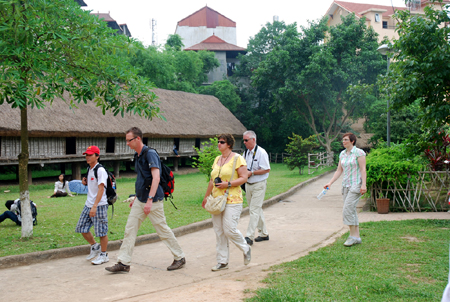 Day 6: Hanoi - Halong (B, L, D)
Pick up at the station. Transfer to our hotel, you will take a shower and breakfast before the cruise guide pick you up to Halong bay.
Ha Long Bay has twice been recognized by UNESCO as a World Natural Heritage Area for its exceptional scenic beauty and outstanding geological and geomorphic values. Thousands of islands emerging uneven in the fanciful waves look strong and magnificent but also mild and vivid. Amidst these islands, we feel as if we were astray in a petrified legendary world.
Upon arrival in Halong, we transfer by tender to the boat. We will enjoy deluxe Vietnamese and International Set Menu while cruising on the bay. The boat will have a short stop at the Titop Island for 45 minutes for swimming, relaxing or climbing up to the top to have beautiful view of Ha Long. We will take more cruise to the Bat Cave area for a 40 minute kayaking program to the nearby Bat Cave and lagoon and surrounding waters. We will come back to the boat for dinner and overnight there at the Luon Bo area.
Overnight on the board.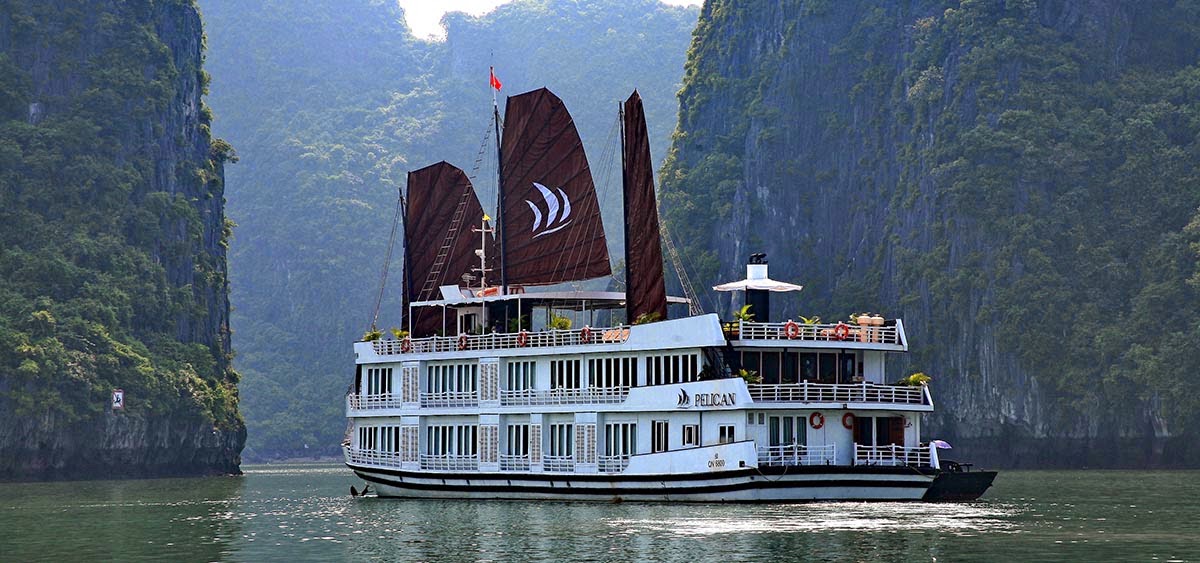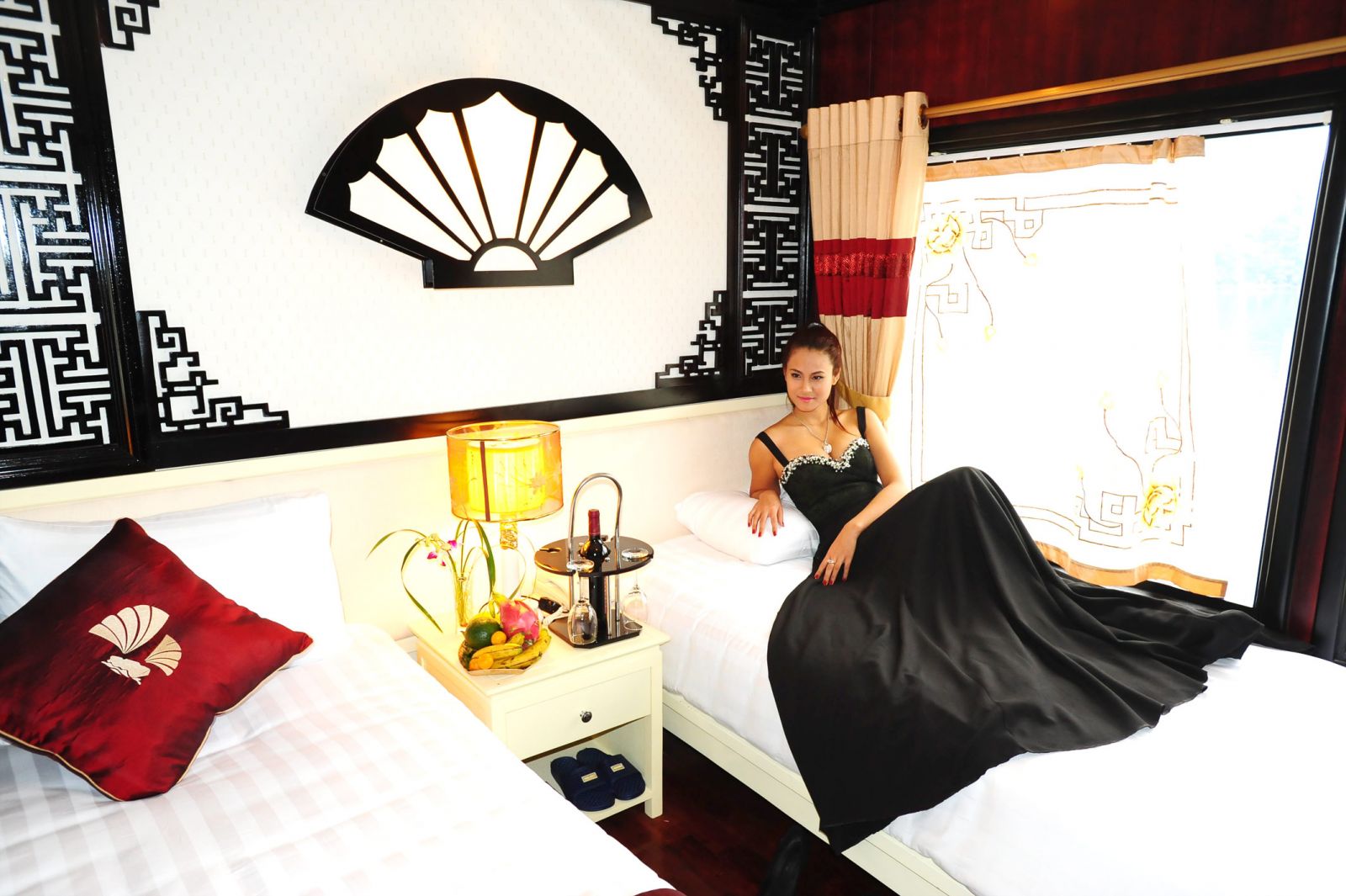 Day 7: Halong Discovery (B, L, D)
We will be waken up early by birds' song. If lucky enough, you will have chance to view beautiful sunrise emerging from Islands.
6:45 Coffee, tea and breakfast pastries served in the dining room. The boat arrives at the Surprise Cave area, there is a small fishing village here. We will transfer by tender to the "Day Boat" and begin to cruise to some of Halong Bay's more secluded and untouched locales after having breakfast. Exact locations depend on tide conditions. A leisurely day of kayaking and swimming will be an unforgettable memory with a multi-course lunch at mid-day.
16:00 Return by tender to the boat for the cruise back to Luon Bo area for overnight.
19h30: Have dinner and overnight on the board.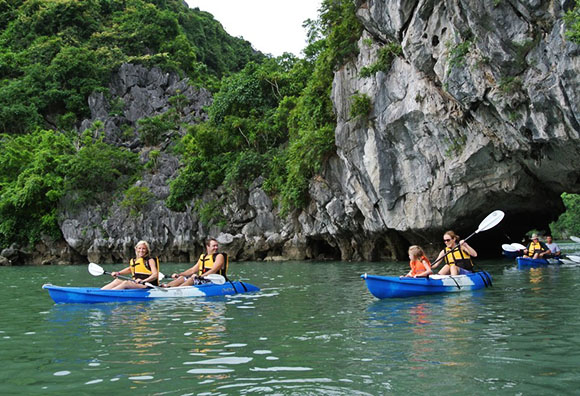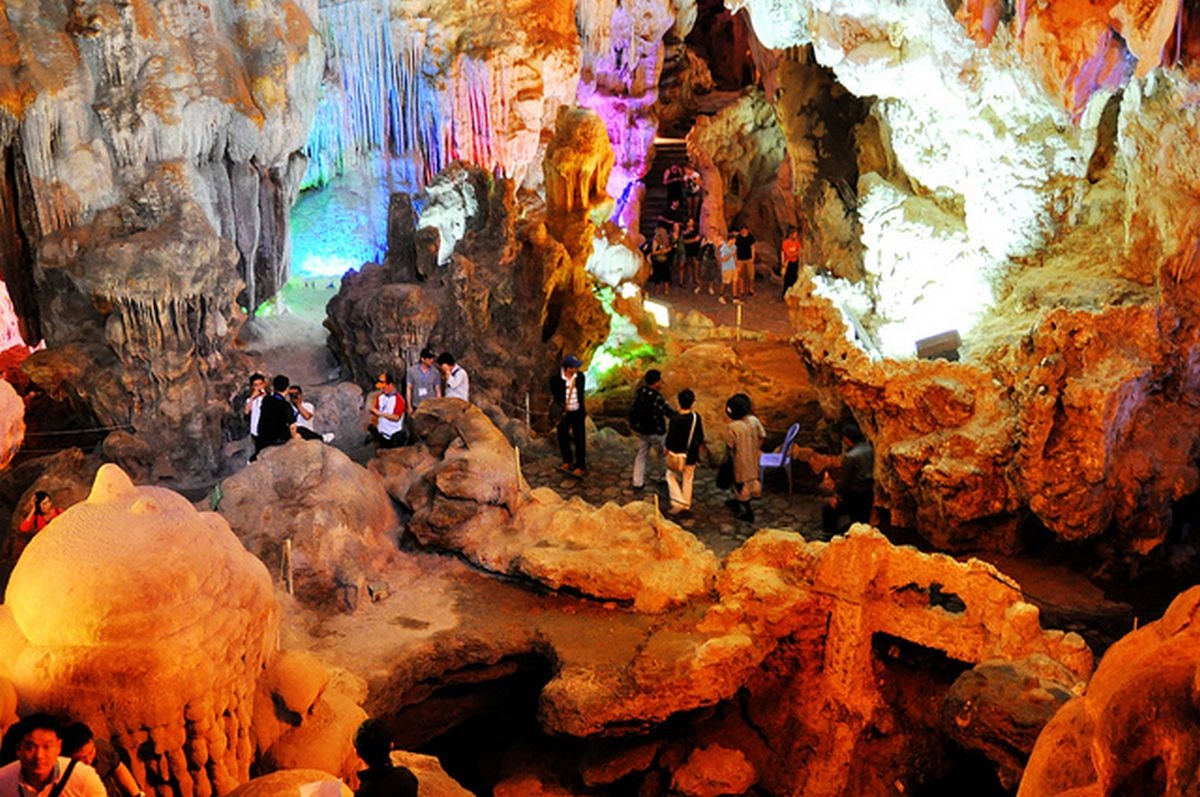 Day 8: Halong - Hanoi (B, L)
Today, you can wakeup early to watch sunrise, or lazily sleep until transfer by tender to the Surprise Cave at around 8:00. Walk up the 100 steps to the entrance of the cave and tour on foot for approximately 45 minutes. The Cave covers some 10,000 m2. Inside the cave, there have thousands of stalactites and stalagmites along the 500-meter paved passage. Light posts line the passage and serve as signposts and ornaments. The lighting system with elegant styles adds more charm to its beauty. At 9:00, we will return to the boat take time to freshen up and check-out of cabins. You leave heavy luggage outside of the cabins (staff will transfer to the pier). We enjoy Breakfast Set Menu or Buffet in the dining room and clear bills for your optional activities and drinks after the meal. We will come back to the pier at about 11:00 and transfer by tender to the pier and transfer to Hanoi.
Overnight at the hotel in Hanoi.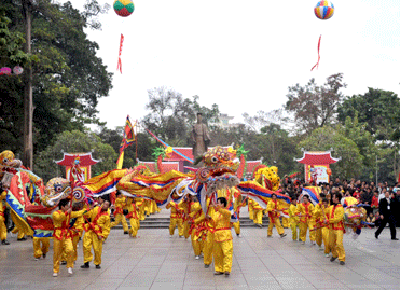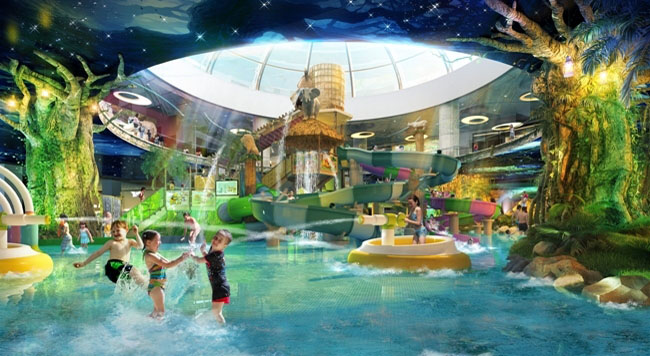 Day 9: Hanoi – Da Nang - Hoi An (B, L)
An early morning transfer to airport for an hour flight to Da Nang. On arrival we are greeted and driven a short distance to Hoi An which was originally a Cham seaport but has been influenced down centuries by a myriad of traders from various cultures. There are plenty to see in this tranquil and delightful town, some of which are the famous Japanese Covered Bridges, the 200 years old Tan Ky House, the Ong Pagoda and the vibrant market. We visit these sights on an enchanting walking tour past many low tiled houses scattered along the small streets, and assembly halls which reflect the town's multi-cultural past.
Overnight at Hotel in Hoi An.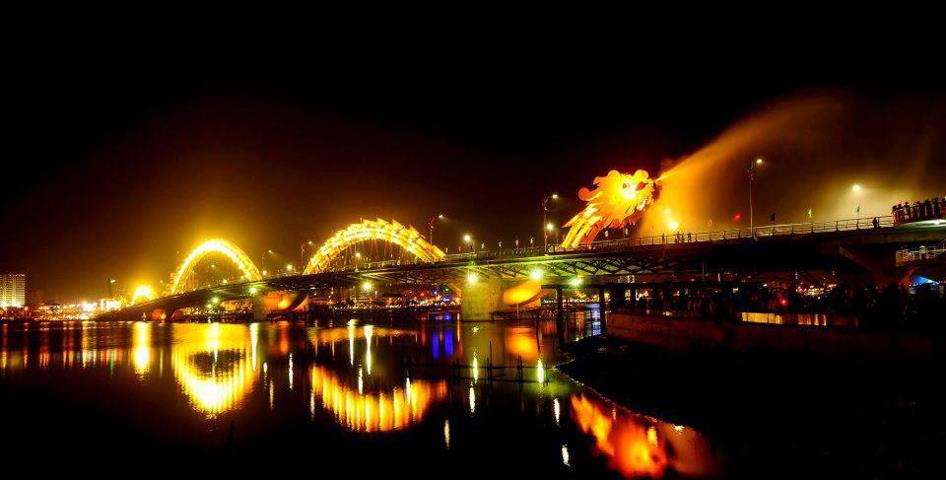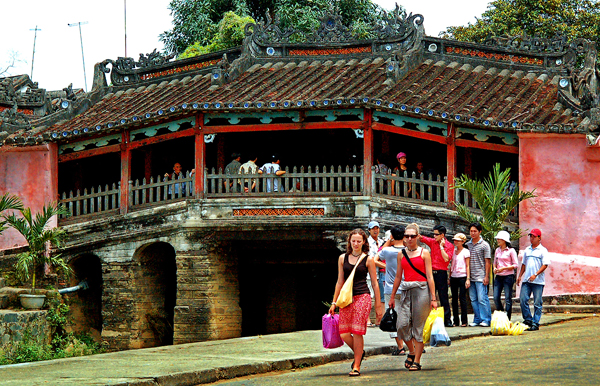 Day 10: Hoi An - Hue (B)
The following destination of our trip is Hue, the former imperial capital of Vietnam. After breakfast we depart for Hue, stopping en route to visit the sensational Marble Mountains, the Cham Museum in Da Nang. This structure is home to Vietnam's largest collection of Cham treasures. The winding roads begin as we make our way up the spectacular Hai Van Pass. At the top of the pass we stop to admire a fantastic view north to Lang Co and south to Da Nang. Arrive in Hue. Check in hotel and free time to discover Hue.
Overnight at Hotel in Hue.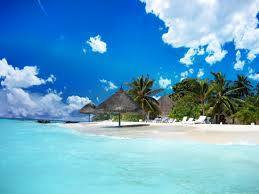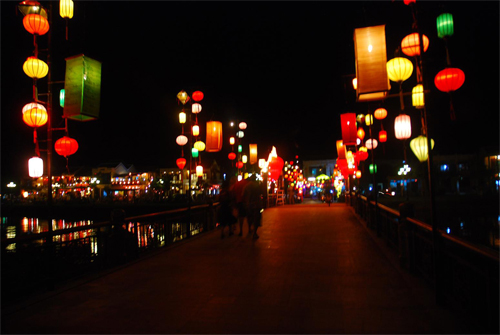 Day 11: Hue City (B,L)
After breakfast at hotel, we see the Imperial Citadel and the Purple Forbidden City. This royal residence was all but destroyed during the 1968 Tet Offensive; however it is still fascinating to walk among the ruins then visiting The beautiful riverside pagoda of Thien Mu, which now becomes the symbol of Hue and the elaborate royal tomb of Emperor Tu Duc are not to be missed. We enjoy cruise on the Perfume River which also gives us a taste of the scenic countryside as well as an enjoyable visit to the mausoleum of Emperor Minh Mang, in a tranquil setting of gardens and lakes. After an impressive boat trip, we take a walk to the bustling Dong Ba Market that sells a wide variety of local goods and handicrafts. Along the way we pass many fantastic eating spots, all ideal for visitors to sample some local delicacies.
Overnight at Hotel in Hue.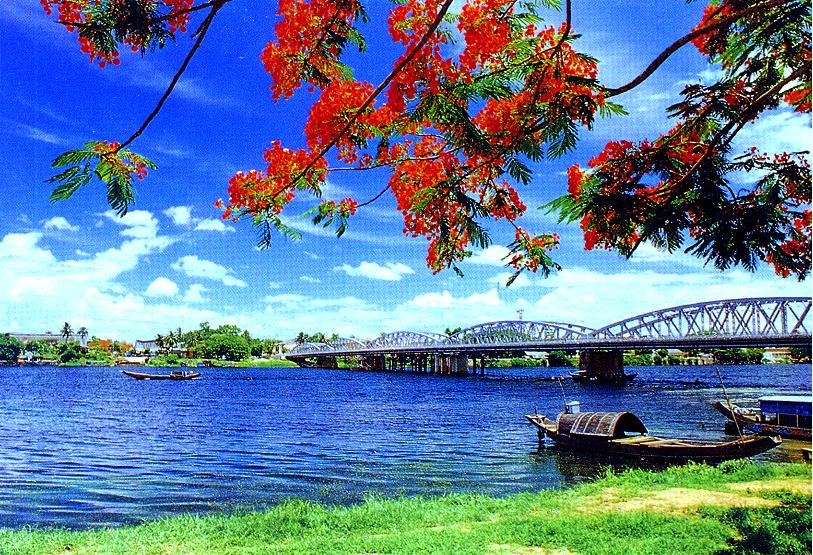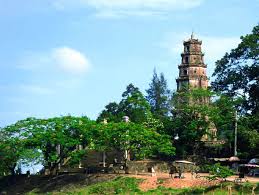 Day 12: Hue - Ho Chi Minh City (B, L)
After breakfast we have time to further explore the town until transferring to Hue Airport for a short flight to Ho Chi Minh City. This metropolis, contradiction of its northern counterpart, is crowded with bikes and motorbikes, excited by numerous shopping area and sidewalk cafés. Upon arrival we start our tour of Ho Chi Minh City with a visit to the Reunification Palace, which was the former residence of the President of South Vietnam until end of April 1975. Close to this sight are some of the best French colonial structures including the Notre Dame Cathedral. We also visit the Vinh Nghiem Pagoda, the War Remnant and the bustling Ben Thanh Market. Here anything and everything is for sale!
Overnight at Hotel, Ho Chi Minh City.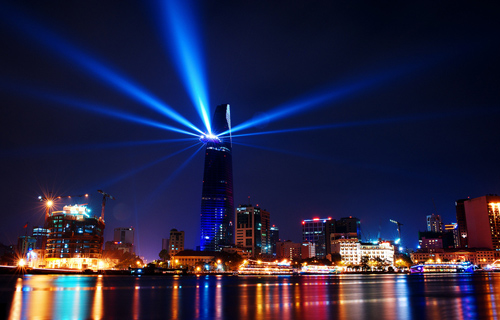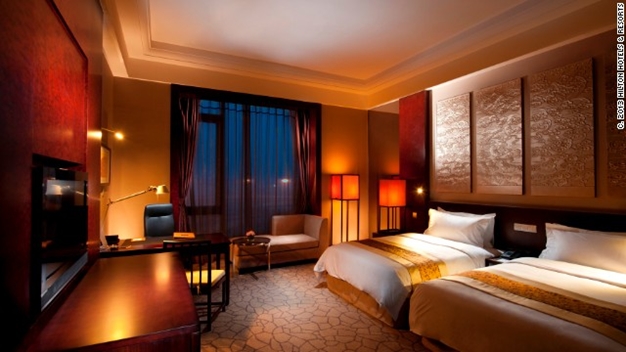 Day 13: Ho Chi Minh City – Tay Ninh – Cu Chi (B, L)
Today we drive north to visit the head quarter of Cao Dai sect in Tay Ninh. This religion was founded in 1923 and now numbers over 2 million members. On arrival we see the ornate temple and attend the fantastic mid-day service when the followers fill the hall wearing colored robes, a symbol of the curious combination of the Confucianism, Taoism and Buddhism. Afterwards we continue to the famous Cu Chi Tunnels, an incredible underground network constructed by Vietnamese fighters during the long struggle for independence. The tunnels contained hospitals, plus accommodation and schools, and were used as a military base for the Vietcong in the American war.
Overnight at Hotel in Ho Chi Minh City.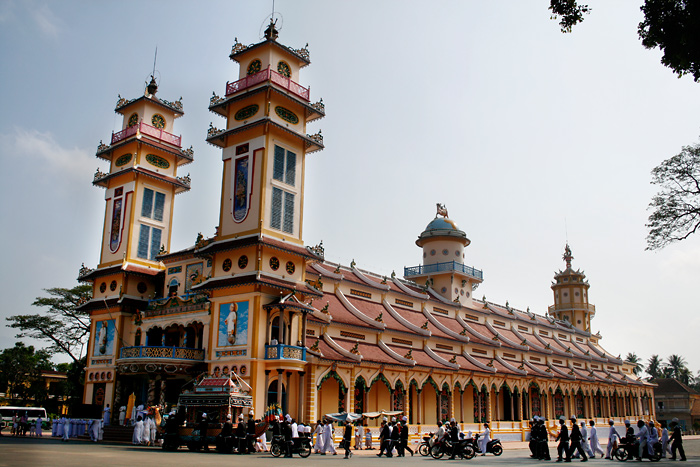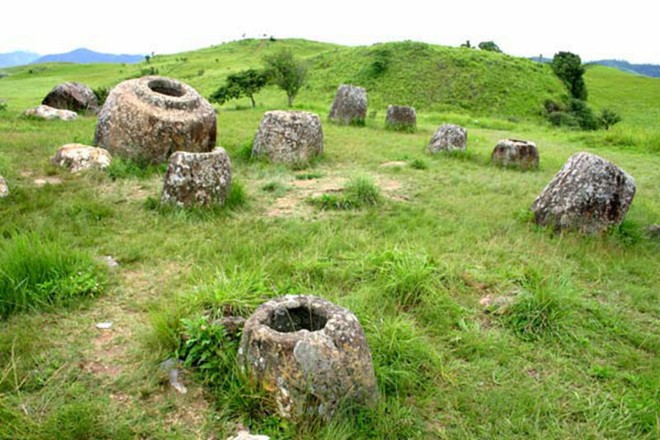 Day 14: Ho Chi Minh City - Mekong Delta (B, L)
The Mekong Delta (or the "Nine Dragon River" Delta) is the region in southwestern Vietnam where the Mekong River approaches and empties into the sea through a network of distributaries. The Mekong delta region encompasses a large portion of southeastern Vietnam of 39,000 square kilometers. The size of the area covered by water depends on the season.
Heading out of the town, we travel by roads to the Mekong Delta, Vietnam's largest rice bowl. On arrival in My Tho we embark on a boat navigating around the intricate small canals in the delta region, which is a great way to observe the local lifestyle close-up and catch a view dotted by many islands. The exciting excursion will pass the lush green vegetation before arriving at the famous Unicorn Island. Here we have opportunities to stroll around an orchard, taste many seasonal fruits and enjoy wonderful traditional music. The next stop of our trip is Ben Tre Province to visit some fascinating local industries. After feasting on a huge lunch we return to Ho Chi Minh City, stopping off along the way to see the Cho Lon, Saigon's Chinatown, which is crammed with sacred temples and mysterious, narrow lanes.
Overnight at Hotel, Ho Chi Minh City.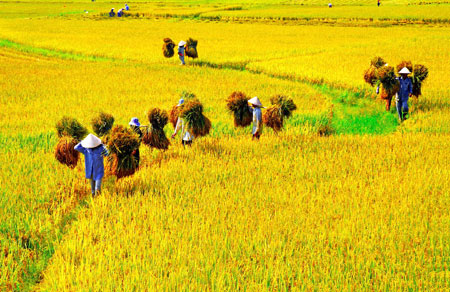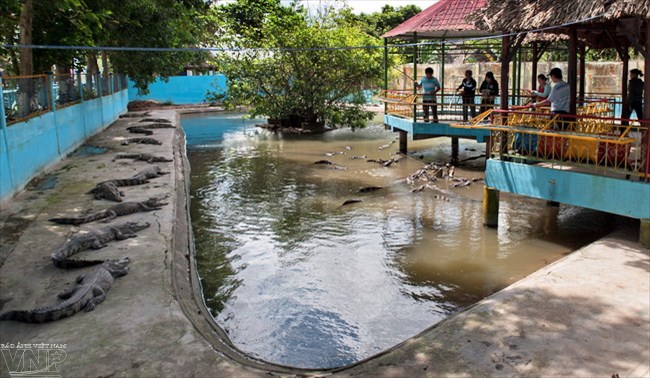 Day 15: Ho Chi Minh City Departure (B)
There is a free time for you to relax or further explore Ho Chi Minh City. The tour ends after your transfer to Tan Son Nhat Airport for departure.
Note*:
The itinerary in Halong Bay may change depending on the cruiser you take.
PRICE IN USD/PERSON
| | | | | |
| --- | --- | --- | --- | --- |
| Acommodation | 2 star | 3 star | 4 star | 5 star |
| Group tour | 959 | 1159 | 1489 | 1699 |
| Private tour | N/A | 1499 | 1789 | 1999 |
| Single supplement | 499 | Pls contact | Pls contact | Pls contact |
Please
click here
to see the accommodation
detail
Note*: rates are not applied on New Year, National Holidays, festivals..
Private tour option is not applied for Halong Bay cruise, you will enjoy cruise with other travelers.

Inclusion:
Twin/double-shared rooms
Land transfer by A/C vehicle for whole trip.
Domestic flight tickets: Hanoi - Danang, Hue - Hochiminh city.
Train ticket from Hanoi to Lao Cai and vice-verse (A/C soft sleeper).
Boat trip in Halong Bay, Dragon boat in Hue and boat in Mekong Delta River.
English speaking guide. Other languages are available upon request.
Admission fees for all sightseeing places.
1 bottle of mineral water and 1 cool tissue per person per day is available on the car.
Meals as mentioned in the program. Special requirements (vegetarian, diet, Muslim food etc.) could be arranged upon prior notice.
Exclusion:
International flight.
Visa arrangement.
Travel insurances.
Drinks and personal expenses (laundry, phone calls etc.).
Early check-in and/or late check-out (if any)
Tips and gratuities.
Services not clearly mentioned above.

Packing list: Passport, towels, toiletries, flash light, change of clothes, sun block, sun glasses, sun hat, insect repellent, proper hiking shoes and rain coat.