Brief Itinerary:
Day 1: Hanoi arrival (D)
Day 2: Hanoi City Tour (B, L)
Day 3: Hanoi - Ha Long Bay (B, L, D)
Day 4: Ha Long – Hanoi (B, L)
Day 5: Hanoi – Hue (B, L) by flight
Day 6: Hue – Hoi An (B, L)
Day 7: Hoi An city (B, L)
Day 8: Hoi An - Nha Trang (B) by flight
Day 9: Nha Trang Island and snorkeling (B, L)
Day 10: Nha Trang - Da Lat (B, L) by bus
Day 11: Da Lat - Ho Chi Minh City (B) by bus (optional: flight)
Day 12: Ho Chi Minh City - Cu Chi Tunnels (B, L)
Day 13: Ho Chi Minh City – Vinh Long - Can Tho (B, L)
Day 14: Can Tho – Ho Chi Minh City (B, L)
Day 15: Ho Chi Minh City - Departure (B)

Note*: This is a typical tour made by VN DISCOVERY TOURS. In any case, please contact us for details in accordance with your departure date or customized itinerary. Certainly, you can also start your Vietnam trip from Hochiminh city.

***********************************************************
DETAILED ITINERARY
Day 1: Hanoi arrival (D)
As the capital of Vietnam for almost a thousand years, Hanoi is considered to be one of cultural centers of Vietnam, where most of Vietnamese dynasties had left behind their imprint. Even though some relics have not survived through wars and time, the city still has many interesting cultural and historic monuments for visitors and residents alike. Even when the nation's capital moved to Hue under the Nguyen dynasty in 1802, the city of Hanoi continued to flourish, especially after the French took control in 1888 and modeled the city's architecture to their tastes, lending an important aesthetic to the city's rich stylistic heritage.

You will welcomed by driver of VN Discovery Tours at the airport and transferred to hotel in Hanoi Old Quarter. After relaxing, We will take a guided half - day tour of Hanoi, visiting the Old Quarter, Hoan Kiem Lake. We will then enjoy the unique performance of Water Puppet show and have dinner at the local restaurant.
Overnight at hotel in Hanoi.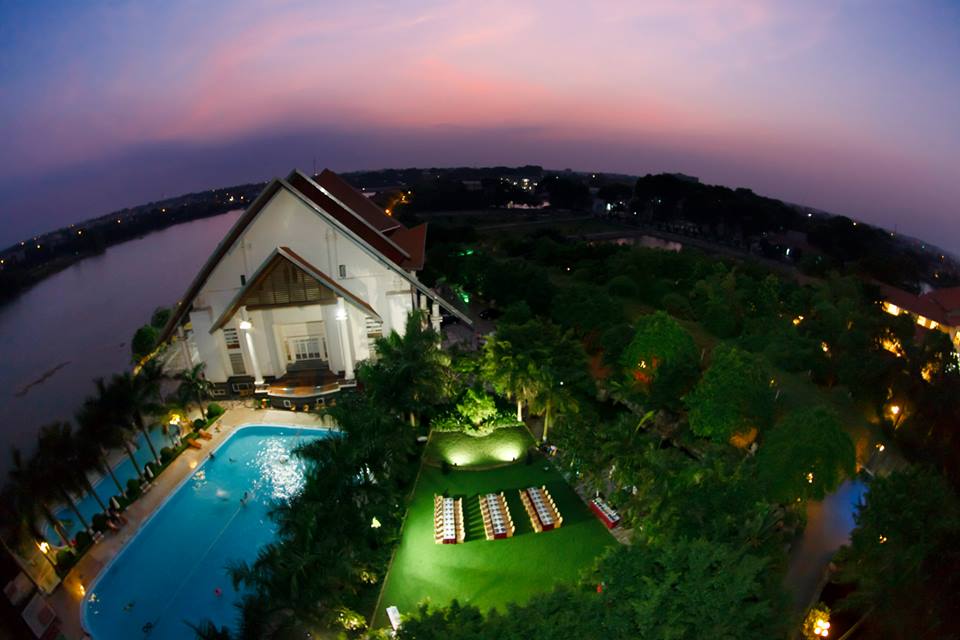 Day 2: Hanoi city tour (B, L)
Our full-day city tour begins with a visit to the President Ho Chi Minh's mausoleum and residence. We also visit the famous One Pillar Pagoda nearby. Leave the President's complex, we continue to visit the Temple of Literature which was the first university in Vietnam and was built in 1070.
After lunch in a local restaurant, we go to the Museum of Ethnology, which is an excellent museum containing the ethnic costumes of the various minorities of Vietnam, as well as relics, tools and even full size replicas of their homes and buildings.
Overnight at Hotel in Hanoi.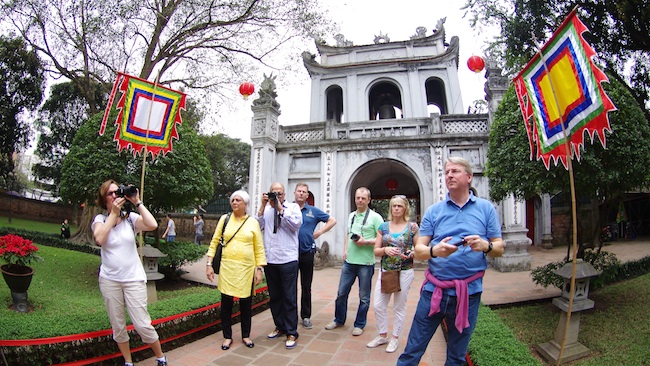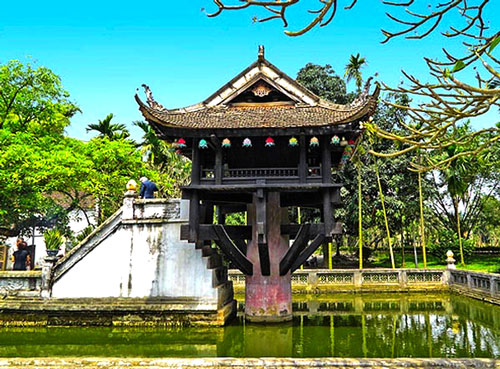 Day 3: Hanoi - Ha Long (B, L, D)
Ha Long Bay has twice been recognized by UNESCO as a World Natural Heritage Area for its exceptional scenic beauty and outstanding geological and geomorphic values. Thousands of islands emerging uneven in the fanciful waves look strong and magnificent but also mild and vivid. Amidst these islands, we feel as if we were astray in a petrified legendary world.
You leave Hanoi for Halong Bay at 8am. On the way to Halong, we take a short break en route at Hong Ngoc. Here, you have time for a drink and see local people manufacturing different kinds of handicrafts.
12.15 pm: Arrive in Halong city, board our junk boat for an overnight journey. Sip on a refreshing welcome drink upon check in before you begin the cruise through the bay. Feast on a delicious lunch as you cruise among hundreds of islets (Dinh Huong islet, Ga Choi – Fighting Cock islet, Dog islet, Finger islet, etc.) to discover untouched pockets of Halong Bay and visit Sung Sot cave, one of the most imposing grottos of the Bay. You will then go kayaking from the Soi Sim beach to Luon Cave to enjoy the quite atmosphere of the bay.
Overnight on Junk.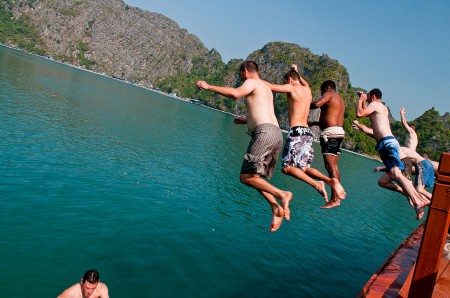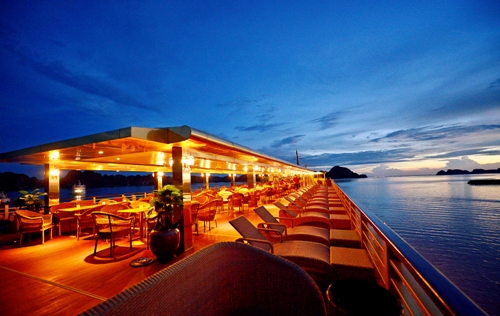 Day 4: Ha Long - Hanoi (B, L)
7.00am: For early risers complimentary tea, coffee, fruit and cake are served. Enjoy Sunrise on the Bay. Continue to explore the Bay. Sail past rock formations such as Man's Head islet, Tortoise islet, Butterfly cave, Lion islet, Bai Tho mountain, enjoy the tranquil scenery as the boat meanders its way through the bay on the way back to Halong city, etc. Arrange your luggage and do the check out onboard at around 9.00 am. Enjoy a wholesome brunch as your boat weaves through strange-shaped limestone rock formations.
11.45am: Arrive back at Halong city for disembarkation where your driver waits to take you back to your Hanoi, on the way call on a ceramic village to see craftsmen do their works. Free time for your personal activities and dinner.
Overnight at Hotel in Hanoi.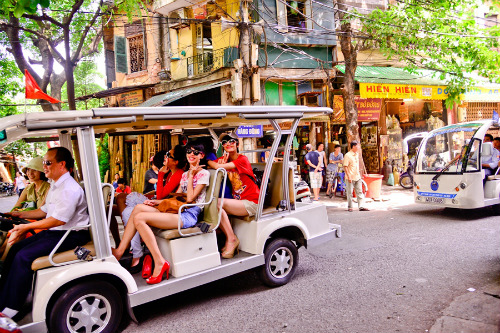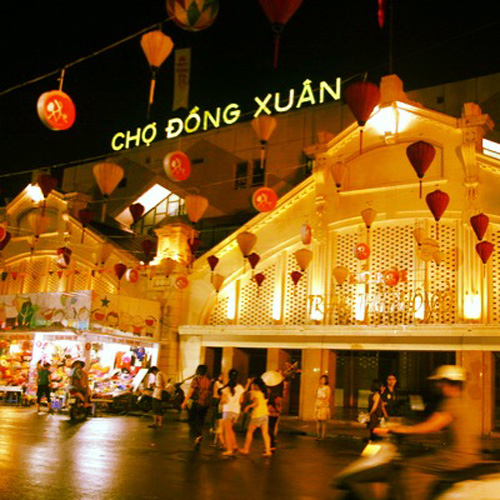 Day 5: Hanoi - Hue (flight) (B, L)
After breakfast in hotel, we transfer to the airport to catch an early flight to Hue, the ancient Imperial city of the Nguyen Kings. Hue is located in Thua Thien prefecture and is in the central part of Vietnam, 660 km from Ha Noi and 1080 km from Saigon. Hue became the name of Vietnam's most well known ancient capital because many historical buildings are located in Hue, largely a legacy from its time as a capital of the Nguyen dynasty (1802-1945). Inside the city are the Royal Citadel, Flag Tower, Royal Palace, and Royal Tombs. Hue's Forbidden Purple City was once reserved for the royal family; it was severely damaged during the War. Outside the city is the religious site known as Nam Giao Hill, or Heaven's Altar.
Upon arrival to Hue, we will visit Imperial Citadel, Flag Tower, Khai Dinh Tomb. The day ends with trip to bustling Dong Ba Market. You will have chance to shop and explore the daily life of the local here.
Overnight at Hotel in Hue.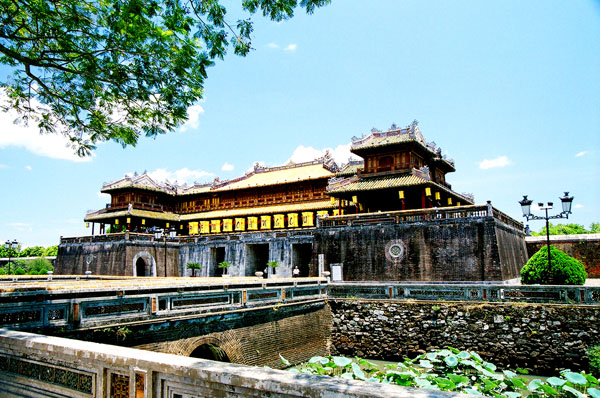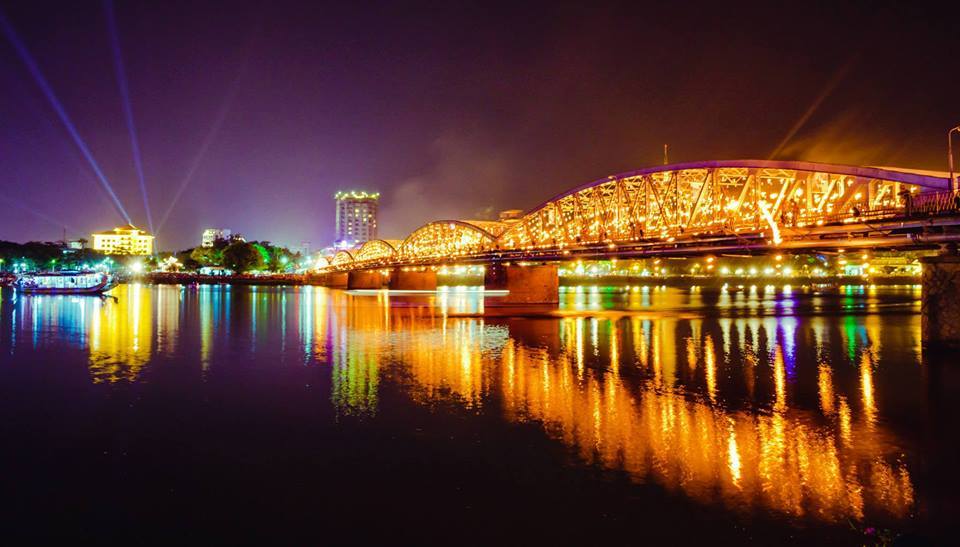 Day 6: Hue – Hoi An (B, L)
We start with a nice boat cruise on Perfume River to visit Thien Mu Pagoda and Minh Mang Tomb. The Perfume River is 30km long and that is from Bang Lang to Thuan An estuary. In this region the stream runs very slowly. Beautifully as well as mysteriously the color of the Perfume River becomes darker when it runs along the foot of Ngoc Tran Mount - the Jade Cup Temple. The river brings with it fragrances of tropical flora. Probably that's why the name of the river has been the Perfume River.
In the afternoon, we leave Hue by road to Hoi An via the scenic fishing village of Lang Co and the spectacular Hai Van pass.
Overnight at Hotel in Hoi An.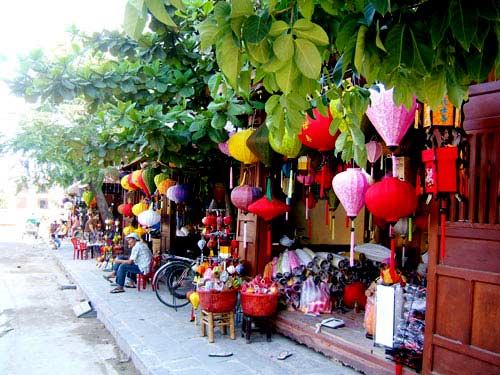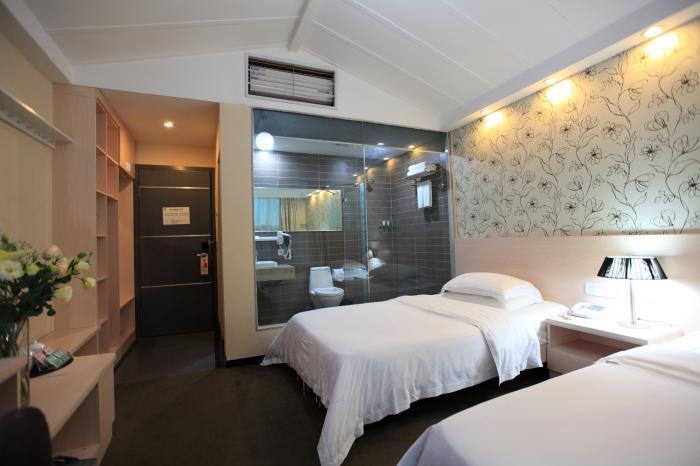 Day 7: Hoi An city (B, L)
Hoi An was originally a Cham port town, but has been influenced down the centuries by a myriad of traders from various cultures. There is a distinctly Chinese appearance with pagodas and assembly halls scattered along the small streets. Hoi An was once a bustling port in centuries gone by, before the river silted up. The town is coupled with low tiled houses, makes it one of the most delightful places to visit in Vietnam. It is a constant favorite of our travelers and staff.
Our visiting sites includes: Ong Pagoda, Japanese Covered Bridge, Tan Ky Old House, Assembly Hall of Cantonese Chinese Congregation.
The afternoon is free to browse for souvenirs or hire a bicycle to ride to the nearby Cua Dai beach.
Overnight at Hotel in Hoi An.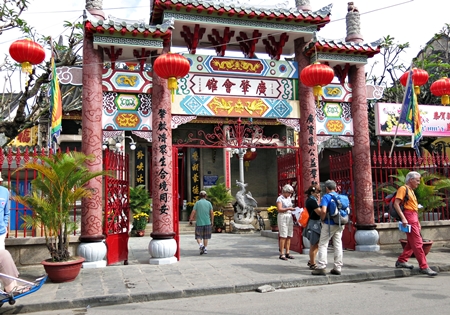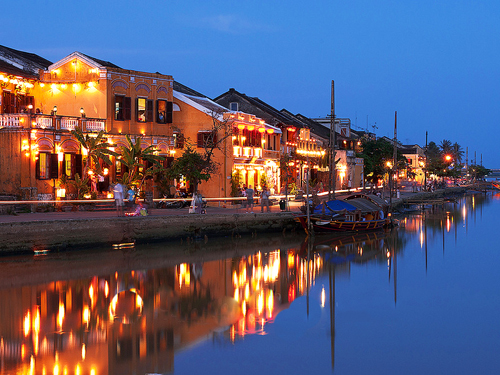 Day 8: Hoi An - Nha Trang (B) by flight
Nha Trang is a coastal city and capital of Khanh Hoa province, on the South Central Coast of Vietnam. It is well known for its pristine beaches and excellent scuba diving and is fast becoming a popular destination for international tourists, attracting large numbers travelers. It is already very popular with Vietnamese tourists. Nha Trang Bay is widely considered as amongst the world's most beautiful bays. Tourists are welcome to participate in the Sea Festival, held biennially. Nha Trang was the site of the Miss Universe 2008 Pageant on July 14, 2008 and it will also host Miss World 2010.
We will take the flight to Nha Trang. Arrival in Nha Trang airport, you will be picked up and transfer to hotel near beach. Free time to relax at the beach.
Overnight at hotel in Nha Trang.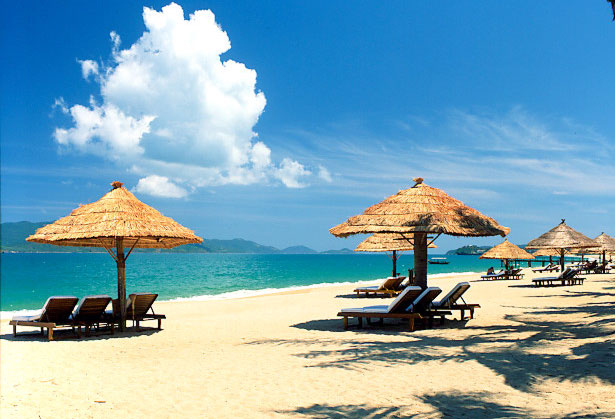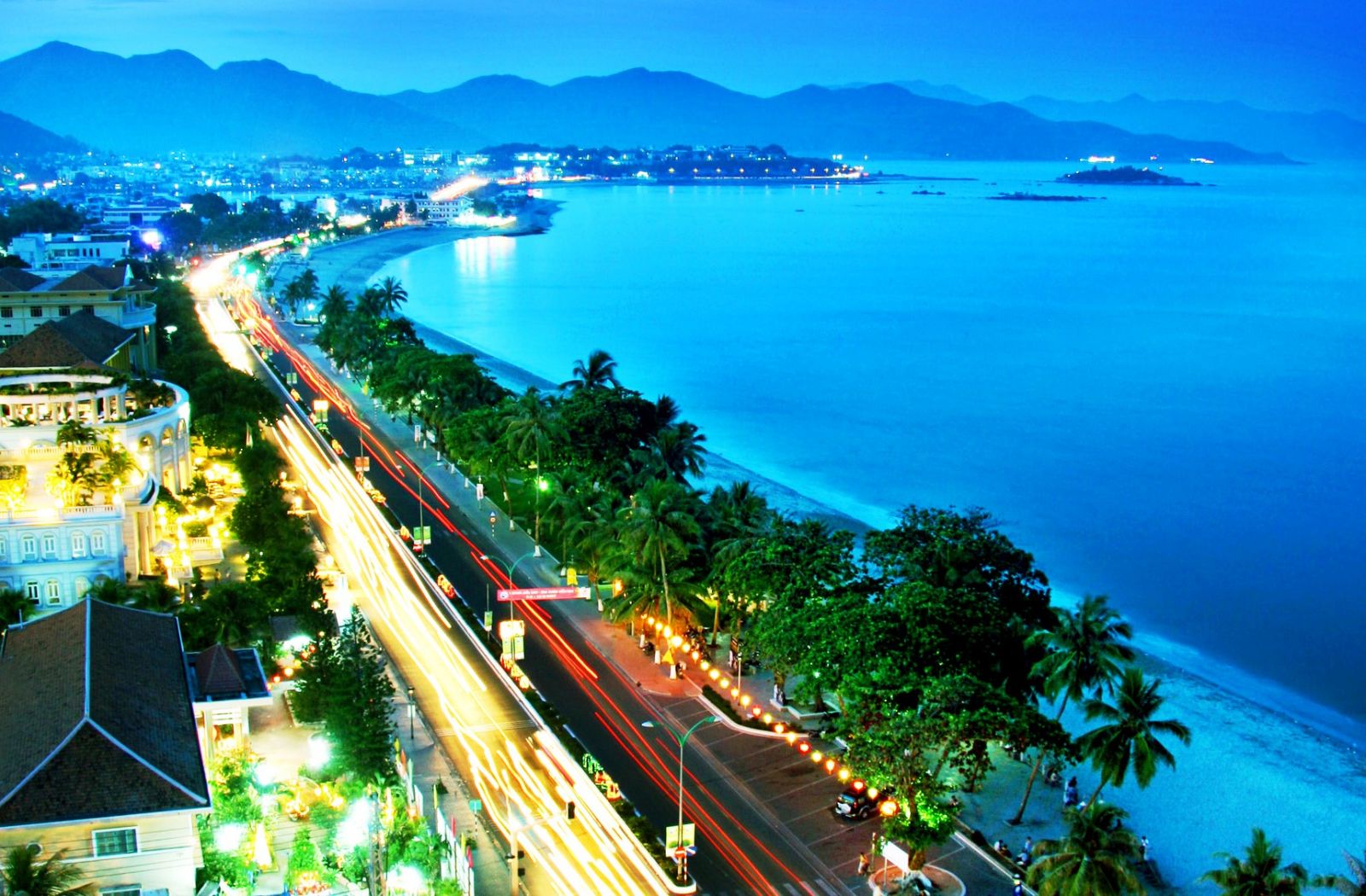 Day 9: Nha Trang Island and Snorkeling (B,L)
We spend a whole day to visit Nha Trang Bay. We start from your hotel to Cau Da port. Tri Nguyen Aquarium on Mieu Island is the first place to visit, many sea species of Nha Trang/Khanh Hoa province make a small ocean world there. We will then cruise to the Mun Island, which is the best island for snorkeling. Here, the snorkeling trip help you see lots of lives colorful corals and fish. We visit a fishing village and taking a fresh lunch at the island. On the way back you will be able to see caves in which the sea swallows make their nest
Overnight at hotel, Nha Trang.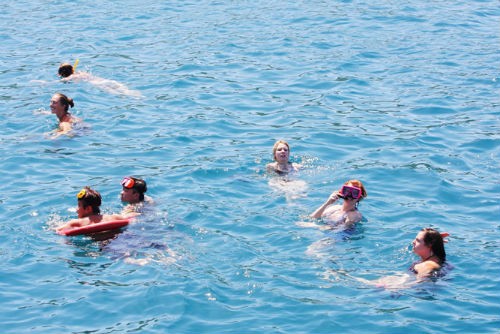 Day 10: Nha Trang - Da Lat (B, L) by bus.
Morning we take a short excursion to Da Lat - a beautiful town in the central highlands, which was developed by the French colonialists as a health resort and hunting center, is a popular tourist destination. Da Lat's specific sights are pine wood (forming the name: "City of thousands of pine trees") with twisting roads and tree marigold blossom in the winter. This city has a unique temperate weather in Vietnam's otherwise tropical climate. Mist covering the valleys almost year-round leads to its name "City of eternal spring."
We spend this afternoon visiting Da Lat Cathedral and Central Market where we might be bewildered with a riot of multi-colored flowers as well as various kinds of fresh vegetable and mouthwatering fruits. We continue to Linh Son Pagoda, which was built in 1938 on a hill overlooking the centre of Da Lat. The last place today is Minh Tam flower garden – the biggest flower garden in Da Lat.
Overnight at Hotel in Da Lat.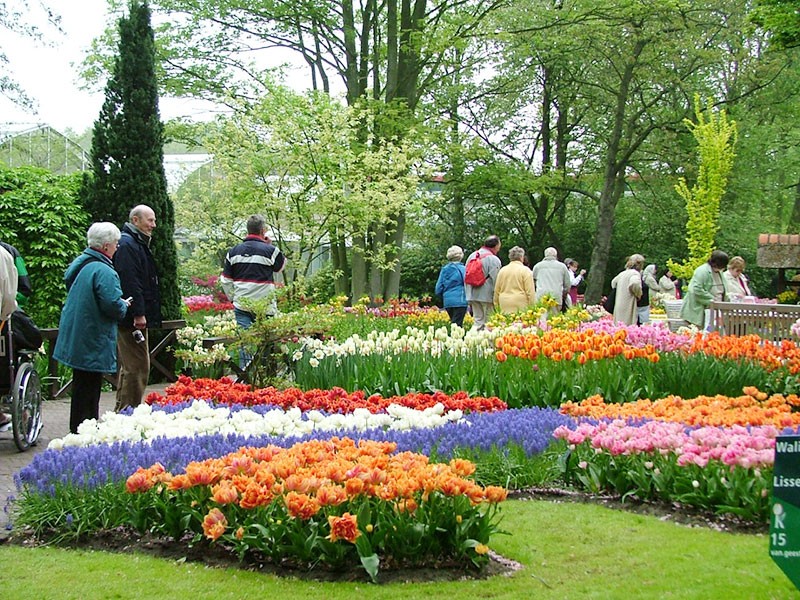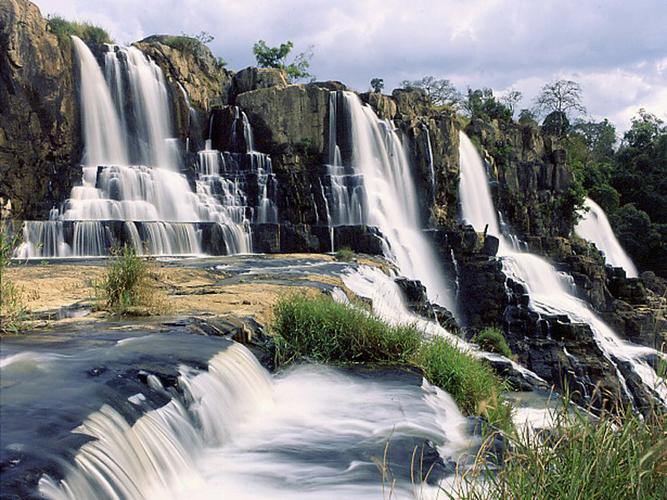 Day 11: Da Lat - Ho Chi Minh City (B) by bus (optional: flight)
We leave Da Lat after breakfast for scenic drive through tea, coffee and rubber plantations to Ho Chi Minh City (300km). On the way we stop at Dambri water fall for taking photograph. Lunch en route by yourself. No more activities are included then after the long drive to Ho Chi Minh City. (note: you can request to arranged the flight from Dalat to Hochiminh City).
Ho Chi Minh City was the capital of the French colony of Cochinchina and later of the independent state of South Vietnam from 1954 to 1975. In 1976, it merged with the surrounding province of Gia Dinh and was officially renamed Ho Chi Minh City. This is the largest city in Vietnam and the nation's economic capital. The metropolitan area Ho Chi Minh City and surrounding towns, is populated by more than 9 million. Arrival in Hochiminh City. Free time to discover Hochiminh City by night.
Overnight at Hotel in Ho Chi Minh City.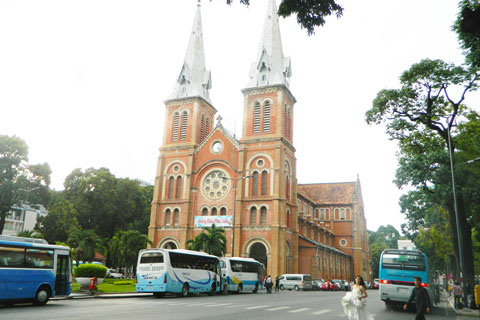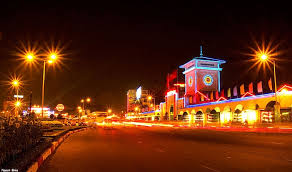 Day 12: Ho Chi Minh City Tour - Cu Chi Tunnel (B, L)
Today, we head out to Cu Chi Tunnels. Cu Chi is actually the name of the district which covers an extensive underground network (approximately 200 kilometers) of tunnels dug initially by the Viet Minh and later expanded by the Viet Cong. The tunnels contained hospitals, plus accommodation and schools, and were used extensively for refuge and storage and also utilized as a military base for the Viet Cong close to Saigon. The 1968 Tet Offensive was launched from Cu Chi with surprising effect. A section of the tunnels has been widened to allow tourists to get a feel for what the life underground must have been like (please note that this will be hot and sweaty and also a bit claustrophobic!). Return to Ho Chi Minh City. We will visit former President's Palace, the Old Saigon Post Office, Notre Dame Cathedral and Ben Thanh market.
Overnight at Hotel in Ho Chi Minh City.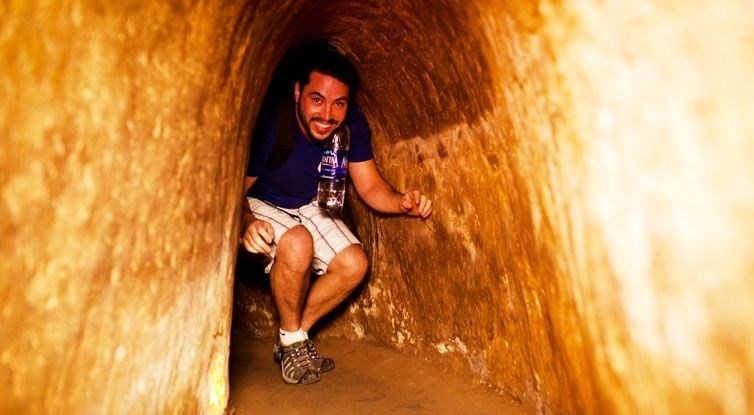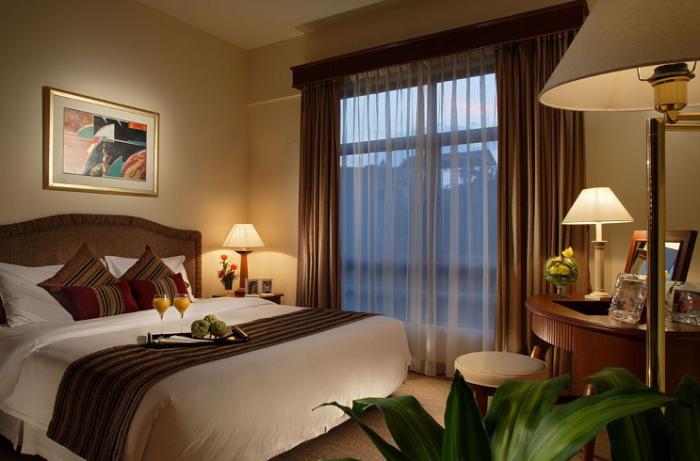 Day 13: Ho Chi Minh City – Vinh Long - Can Tho (B, L)
The Mekong Delta (or the "Nine Dragon river delta") is the region in southwestern Vietnam where the Mekong River approaches and empties into the sea through a network of distributaries. The Mekong delta region encompasses a large portion of southeastern Vietnam of 39,000 square kilometers. The size of the area covered by water depends on the season. A river cruise on the Mekong river is a great experience to watch the daily life of the locals.
Morning depart from Ho Chi Minh City by road to the watery world of the Mekong Delta – Vietnam's most fertile region and the source of a large amount of the country's fresh food. On arrival in Vinh Long province, we take a boat trip along the narrow waterways, overhung with dense vegetation and try exotic fruits in one of the orchards.
We have lunch with local delicacies served in a bonsai garden. We cross the Mekong River by a ferryboat to the Can Tho province.
Overnight at Hotel in Can Tho.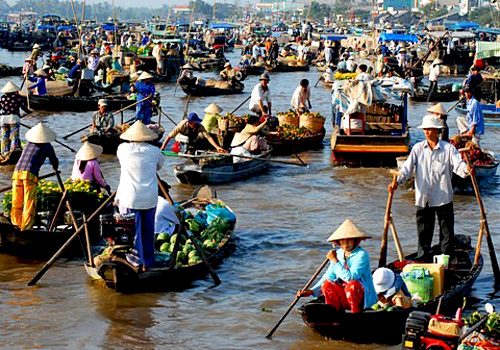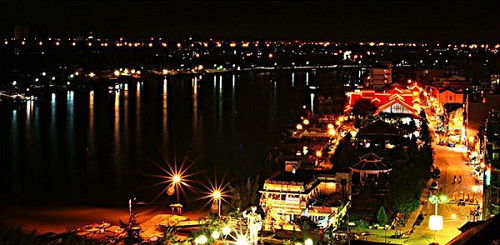 Day 14: Can Tho – Ho Chi Minh City (B, L)
We spend this morning for a boat trip to visit the Cai Rang Floating market, one the busiest floating markets in all South East Asia. After the boat trip, we head back to Ho Chi Minh City.
Overnight at Hotel in Ho Chi Minh City.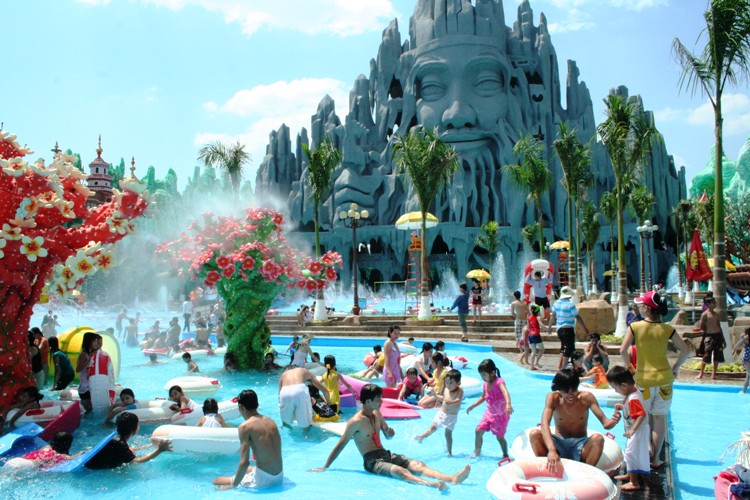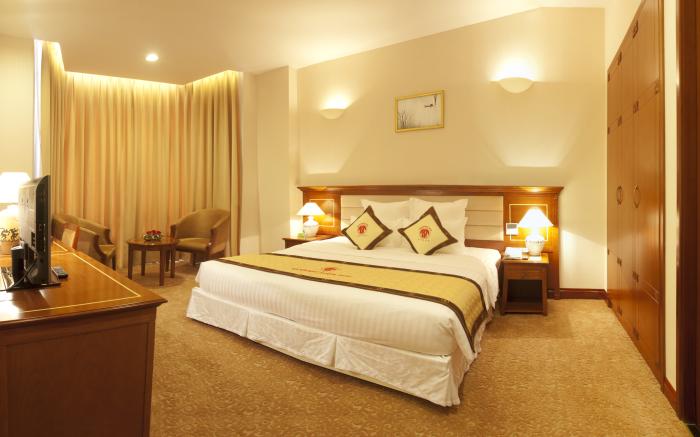 Day 15: Ho Chi Minh City - Departure (B)
Free at leisure until transfer to Ho Chi Minh City airport for departure.
*Note: The itinerary in Halong Bay may change depending on the cruiser you take.

PRICE IN USD/PERSON
| | | | | |
| --- | --- | --- | --- | --- |
| Acommodation | 2 star | 3 star | 4 star | 5 star |
| Group tour | 989 | 1199 | 1499 | 1799 |
| Private tour | N/A | 1499 | 1799 | 2069 |
| Single supplement | 499 | Pls contact | Pls contact | Pls contact |
Please click here to see the accommodationdetail
Note*: rates are not applied on New Year, National Holidays, festivals..
Private tour is not available for Halong bay cruise. You will enjoy cruise with other travellers.

Inclusion:
Twin/double-shared rooms
Land transfer by A/C vehicle for whole trip.
All domestic flights and airport tax (Hanoi - Hue; Da Nang - Nha Trang)
Boat trip in Halong Bay, Hue, Nha Trang and Mekong River.
English or French speaking guide. Other languages are available upon request.
Admission fees for all sightseeing places.
Water Puppet show
Bottles of mineral water available on the car.
Meals as mentioned in the program. Special requirements (vegetarian, diet, Muslim food etc.) could be arranged upon prior notice.
Exclusion:
Visa arrangement.
Travel insurances.
Drinks and personal expenses (laundry, phone calls etc.)
Early check-in and/or late check-out (if any)
Tips and gratuities.
Services not clearly mentioned above.

Packing list: Passport, towels, toiletries, flash light, change of clothes, sun block, sun glasses, sun hat, insect repellent, proper hiking shoes and rain coat.